Are you curious about how to use Twitter for MLM sponsoring? With a huge active user base of over 319 Million, surely you can get your business in front of your target audience.
I know what you are thinking: who has time for yet another social media platform? What if you could use twitter for MLM sponsoring in just a few minutes a day?
How would your business change if you had MLM leads on a daily basis and new people joining your business? Better than your situation now?
With millions of users, you can get your message in front of your audience and make connections like never before.
In this blog post I have a few tips to turn Twitter into a lead machine for your business.
Tips for Using Twitter to Sponsor More Reps
Here are your tips to help you use Twitter for MLM sponsoring.
Building Your Twitter Community
Like any online social media network, people need to know, like and trust you before they partner with you. Share your lifestyle and a little about you to make that connection with people.
How do you connect your lifestyle to your MLM business? Let's say that your MLM business is health related. Then you would post about your healthy lifestyle and how amazing you feel!
This is going to attract an audience that also wants a healthier lifestyle. Using images always gets more attention too!
Realize that even when you understand how to connect with your audience, you first have to build a following and get your tweets in front of as many people as possible.
Learning to brand your business is the way to create loyal customers. It's important not to brand the MLM company you are with. Right? That can change at any time.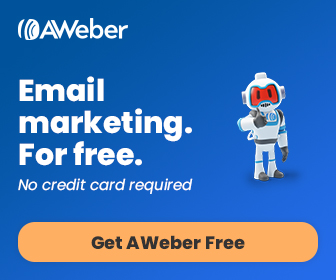 Brand YOU! Then you can identify and target the best leads for your business.
Consistency is Key Sponsoring MLM Reps on Twitter
Being consistent is the key to anything worth doing. If you want to sponsor more reps for your MLM business, do your income producing activities on a regular basis.
For example, if you post 4 tweets today, and none for another 4 days, what will your followers think?
You'll have a tough time getting YOUR tweets in front of millions of people, right?
So come up with a regular schedule you can live with and get it done.
Drive Traffic to Your Blog
We all know that Twitter is limited to 140 characters. So what to do if you have a lot to say?
Simple drive your Twitter community back to your website. It is simple to do. And the best part about is that you can reuse and repost any blog post over and over.
Be sure to use a link shortening tool because you do have a character limit!
Write a tweet that compels your audience to click on your link and read the blog post! There you can talk more about your business, products or add value.
Driving people to your blog is the perfect way to sponsor more MLM reps. They will get to know what you are about and may even subscribe to your email list where you can build the relationship.
The key is to attract targeted leads and have them opt-in to your Sales Funnel once they land on your website. Crafting a funnel around your product or service will create the foundation for you to start generating leads.
Conclusion
Twitter is a great tool to use for MLM sponsoring. With millions of users, you are sure to find a few to connect with! Imagine how your business will grow once you start growing a large customer base, building your team and ranking up!
I hope these tips helped you. Please do share with anyone who might get value too!