Are you looking for new network marketing lead generation strategies? Maybe you already made a list and called all your contacts and now you need a more effective marketing strategy.
You probably heard about online network marketing which led you here.
Many people just like you are looking for a magic formula or an easy button for MLM lead generation. The truth is there isn't one.
Perhaps you saw a lot of hype that someone tried to sell you about online marketing strategies that will earn you lots of money with the push of a button.
That is simply not true.
Any online business takes hard work and learned skills. Today I want to share three effective online network marketing lead generation strategies that work.
This is exactly how I make my living. The truth is, it took hard work over the years to enjoy a nice residual income today.
Network Marketing Lead Generation for Home Based Businesses
These network marketing tips are aimed at those who want to know how to build an online business. You can decide whether it's a good fit for you or if you want to stick with the traditional methods of finding prospects to talk to.
Regardless of how great your network marketing opportunity is, you still need to figure out a way to find people to talk to about it.
These network marketing lead generations tips have helped me grow my home based business to over 10,000 customers.
Attraction Marketing
Attraction marketing is the foundation behind all online marketing strategies. It's a method where you build trust and relationships with people by providing valuable solutions to their problems.
With traditional marketing in home based businesses, you are constantly interrupting people and chasing them down with emotional offers to get them to take action.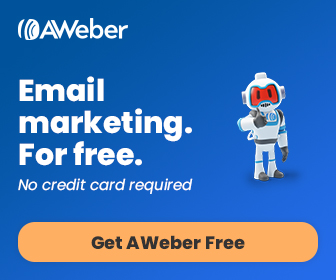 When using attraction marketing for network marketing lead generation, connect with your audience using online marketing strategies like blogging, video, and social media.
Start and Grow a Blog
Blogging is one of the most important network marketing tips for creating an online presence. Your blog is an asset and your central hub online.
Creating helpful blog content on a consistent basis and sharing in social media will help people get to know, like and trust you. Click here to learn more.
You can create offers in your blog content that are congruent with your topics and compel others to opt-in.
With online network marketing, people will find you. You become the hunted instead of the hunter.
Create a YouTube Channel
By 2017, the majority of people will be flocking to view videos instead of reading blog posts. Blogging will not go away however if you don't get going with video marketing, you'll miss out on an even bigger audience.
Once you master the fundamentals of attraction marketing and blog content marketing, it's very simple to build your brand through video marketing. Click here to learn why YouTube videos can help you generate MLM leads.
After you create blog content, simply repurpose it into a video. Use it as the script and then embed the video into your blog post. Then you will appeal to an even larger group of people.
Regardless of which network marketing opportunity you choose, you need leads – lots of them!
Although there are many more network marketing lead generation strategies, I touched on three that are the foundation of where you should start.
Focus on learning one marketing strategy before moving on to the next one. The truth is that it takes hard work and time to learn how to grow your business online. I can tell you from experience that it's worth it.