Are you one of the 97% of business owners that stay broke? You can change that with a top earner marketing framework that the top 3% use to maximize their results.
One of the biggest reasons why 97 percent of business owners online don't make any money is that you are told to talk to anyone and get them to watch your business presentation.
That just doesn't work.
When you try to chase and convince people who don't have any interest, it's a struggle. The chase is on!
Instead, you can learn to leverage the Internet to turn your business into a profitable one. Imagine how your MLM business would change if you connected with millions of people in your target audience from the comfort of your home!
Well, you can.
Today I am introducing you to a marketing solution that can help you make money in your business by using a proven framework.
Best Marketing Solution for MLM
Have you been scouring the Internet to figure out how to effectively marketing your MLM business? I bet you've spent lots of time on webinars that added no value to your life or were just rehashed junk.
Even if you are talking to your warm market, how much time do you have to continue doing in-person one-on-one meetings? It takes up too much time and guarantee you won't have fresh leads each day.
You need leads every day to have a profitable business!
Even for people who think they are marketing their business online, how often do you see people spamming their links on Facebook all day?
Conversely, top earners in network marketing have a totally different approach that works! First, they brand themselves online and NOT their MLM company.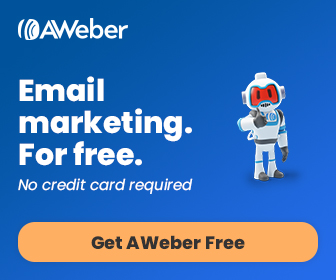 They create real value and serve their target audience with high quality content.
By doing this, they attract customers and leads daily who are already interested in what they have to offer. It's called attraction marketing.
Imagine if you can learn how to use a top earner marketing solution and teach it to your team?
The good news?
You would have an extremely successful and profitable business!
3 Activities to Focus on for MLM Success
Now that you know what NOT to do? What should you do?
Back in 2008, My Lead System Pro created a marketing framework that has been used by top earners everywhere.
At the heart of this marketing solution are three activities and three actions to focus on every day.
1 – Build your Audience
The biggest leaders in network marketing use this method to build their businesses. You want to create something that your audience wants to consume.
You see many top leaders using social media to build their audience every day. That's how you can attract people to your business products, services and opportunity.
You may recognize some of these names who are always building an audience in social media:
Eric Worre
Sarah Robbins
Rachel Jackson
Ray Higdon
Matt Morris
Can you see how building a social media audience can help attract people to your offer?
2 – Engage your Audience
Creating high quality content comes in many forms. For example you can create content that answers questions or solves problems for your audience.
Always think about your audience.
Content can be boring or engaging. If you just post a link with no explanation, you won't get much or any engagement at all.
If you post a link with an explanation that makes a person curious to read it, that creates engagement and interest.
The same is try of Facebook lives, messenger, and emails.
Keep it interesting and compelling so your audience stays engaged!
3 – Sell your Audience
Now that you are building and engaging your audience, how will you sell to them? There are many ways to get your audience to the link to make a purchase.
That means you always need a call to action. All too often I see bloggers with no call to action on any blog post. They don't understand why they are not making any money.
Well, you need to provide direction for people or how would they know what to do next?
Be sure you are clear on what and how you will sell to your audience. Have a solid plan in place before you begin. What are you selling? What is your followup mechanism?
Just throwing links out there doesn't work. It just doesn't!
Conclusion
If you want top earner results, it's your turn. What MLSP (My Lead System Pro) teaches really works. It's the framework to freedom.
MLSP is the fast track to leads, reps, sales and customers for your business.
I recommend MLSP because it works if you put the work in.
With over 40 training courses, you have lots of choices: quick starts, downloadable PDFs, checklists, cheat sheets, video tutorials and training, action guides, and much more!
How are you doing with generating leads online?
Is it worth risking a dollar per day? Plus you get a free one-on-one full hours coaching and onboarding strategy session. You can do this!