If  you have an MLM business you know the power of growing your list of email leads.
When you grow your MLM lead list, you get to continue a relationship with everyone who subscribed. It's a fact that people need about six to eight touches before people make a decision.
If you don't have a way for people to opt-in to your MLM subscriber list, you'll never be able to communicate with them again.
Here's the deal.
When people visit your website, 50 to 80 percent will never return. That's right!
You need to continue interacting with these MLM prospects which is exactly why you need a way to capture their information.
Today I'll be letting you in on a little secret called Thrive Leads, that can help you build your list of MLM leads fast!
What is Thrive Leads?
Thrive Leads is a lead generation plugin for WordPress. Using top conversion tactics, Thrive Leads makes it simple for you to use so you can grow a huge list of MLM prospects.
Why would you want to use Thrive Leads?
How would your MLM business change if the visitors to your website gave you their contact information? You would have a large list of MLM prospects to talk to and communicate with!
That's what Thrive Leads can do for your business. Here's are the top benefits you can expect:
Single Plugin with Multiple Functions: If you use WordPress, you know that the more plugins you have, the more chance of slowing down your site. With Thrive Leads WordPress mailing list-building plugin, you get multiple features that eliminates the need for other plugins you may have now.
Easy to Setup: You like easy, right? Just upload Thrive Leads via your WordPress plugins page and activate it.
Simple to Use: Setting up op-in forms is easy with Thrive Leads. One of the biggest complaints I hear from people is that they don't want to or can't do the technical stuff. Not so with Thrive. With pre-designed form templates, you'll be collected subscribers contact information in no time.
Complete Training: Thive Themes is the company behind the Leads product and they provide extensive training plus a support team to answer your questions.
There is a lot more. The main point is that you can focus on what you do best and let Thrive Leads do the heavy lifting for you.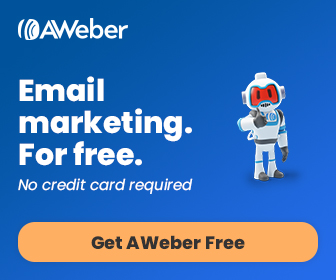 Learn more about Thrive Leads and building your email list faster!
What type of Opt-in Forms can you Build with Thrive Leads?
You can maximize your conversions when you use the right opt-in form. The only way to do that is to have a large selection of forms to choose from.
There are lots of email services you can use but then you are stuck with whatever opt-in forms they provide. Not always a great selection!
With the built-in templates, you have so many opportunities to create beautiful, compelling opt-in forms to attract your MLM audience.
Here's a run down of the type of conversion ready forms that you can use for your MLM lead opt-ins.
ThriveBox (Popup Lightbox) – This attention-grabbing popup displayed above your content and is not blockable!
"Sticky" Ribbon – I love the ribbon type forms. It stays at the top of the screen even when your site visitor scrolls down the page. A sure way for it get noticed.

In-Line Forms – There are times when your network marketing audience will be more compelled to opt-in when the form is at the bottom of a post or somewhere in the middle. You can easily make it happen with a simple piece of short code.
2-Step Opt-In Form – You can create a link in your content that opens a lightbox form each time it's clicked.
Slide-In – How about a form that slides into view? I like these. They aren't too intrusive like a popup but are attention getting.
Opt-In Widget – Make sure that whichever opt-in forms you use for your MLM business, always keep one in the sidebar. You can use a simple widget in WordPress.
Screen Filler Overlay – These are not my favorite but they definitely can't be ignored! The Screen Filler Overlays does just that – fills the entire screen. I have to admit that I don't like it when I see these on websites but they do look great!
Content Lock – If you have an incentive for your network marketing prospects, have them opt-in and reveal the incentive as soon as they sign up.
Scroll Mat – This is an interesting screen-filling offer you can use for your MLM visitors to your website. This form appears at the top of the page and pushes the content down.
Multiple Choice Form – I like the multiple choice forms. Your visitors can make a choice. Have you seen forms where you answer yes to opt-in or no to ignore? Multiple choices are a great way to go!
With so many options to choose from, you are sure to find one or more that convert your website visitor to leads.
Conclusion
Building your network marketing business starts with having a list of contacts. You can talk to all your family and friends but then what?
It's time to get online and start collecting contacts that you can continue reaching out to. You do that with opt-in forms and building your email list.
Remember that people need to be contacted at least 7 times before they make a decision or take action. There are exceptions but that is the majority. With Thrive Themes, you can convert more email subscribers into your MLM list.
The time to start building your list is now. Get Thrive Leads.