Shifting into the entrepreneur mindset is easier said than done. There are many characteristics of successful entrepreneurs that you can work on developing for yourself.
The Entrepreneur mindset does not come naturally to most people. This is especially true if you have been an employee most of your working life.
Although it takes hard work, you can develop the mindset of entrepreneur types to succeed at just about anything you want.
Making the Shift to the Entrepreneur Mindset
Whether you have your own business or are just getting started with one, developing the entrepreneur mindset should be the first thing on your to-do list.
Even if you get all the how-to stuff right, developing a mindset for success needs to be part of your daily habits.
Here are three tips to get you started:
Personal development
Every entrepreneur possesses self-motivation and determination. There is no boss to give you a list of tasks every day!
What if you are not self-motivated or you get put off by the first person who tells you NO.
That's where personal development comes in. Everyone talks about skills to do this or that but what about developing a success mindset? Most people are not wired that way bythe time we are adults. The good news is that being an entrepreneur is the perfect opportunity for personal growth and development.
Here are 3 of my favorite books and/or videos to develop the mindset of an entrepreneur:
The Compound Effect by Darren Hardy – Based on the principle that decisions shape your destiny. Little, everyday decisions will either take you to the life you desire or to disaster by default.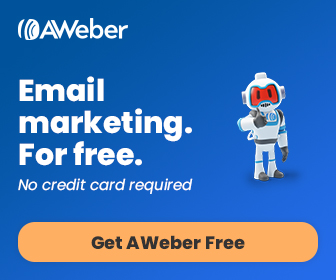 Rise of the Entrepreneur by Eric Worre – This documentary gathers today's best experts and thought leaders to forever change how you view work and wealth.
How Successful People Think by John C. Maxwell – Gather successful people from all walks of life-what would they have in common? The way they think!
Keep Learning
Acquiring a broad set of skills is an important aspect of making the shift to the entrepreneurial mindset. As employees, you are usually expert at one thing. Entrepreneurs on the other hand, need more than one skill to incorporate into their business.
With technology and marketing strategies changing so quickly, staying on top of skills and ideas can make a big difference in the success of your business.
Be an Action Taker
If you learn as much as you can but never put it into action, you won't get too far. Stepping out of your comfort zone and becoming an action taker is an important characteristic of the entrepreneur mindset.
Working for yourself can be the scariest and most fulfilling thing you ever do!
Developing the entrepreneur mindset is the key to success.
Without it, getting your business launched and in profit may prove difficult.
Creating a successful business is not so much about the product or how-to, it's about your perspective day in a day out as well as your attitude. Creating a success mindset is one of the keys to entrepreneurial success.
Are you an entrepreneur struggling to get things done? Check this out to learn some productivity secrets that can help.