Do you want to go from zero income to a six figure income? Are you struggling to earn money in your business?
How much longer are you going to struggle along every month with:
Struggling to find new leads
Struggling to pay for your monthly autoship order
Struggling to move up in rank
Struggling to grow your team
Struggling to earn the income that you really want
Or do you want to be the top network marketer?
Let's focus on why branding yourself online is a key network marketing principal that will help you develop your business into a great success and help you stand out from the crowd.
Why You Need to Create a Personal Brand
Everyone is talking about personal branding. So what's it all about? Do you really need this? You've probably asked yourself this question.
In a changing market, relying on just branding your products can be detrimental to your business. You need to be stronger than your products.
How a 7-Figure Earner Made his First $100,019.32 in Earnings with His Online Business –
learn more here
!
What would happen if your company went under for any reason? How would you ensure that people still want to follow you and do what you are doing?
The only way that people will stick with you is if they trust the brand that you created for yourself.
Personal Branding can help you a multitude of ways, such as:
Stand out from all the other distributors in your company
Stand out on your own
Gain an audience
Increase your reach across social networks
Develop into an authority
And much more!
When you develop a strong personal brand, you could potentially start over somewhere else. I know that's not even on your mind right now but what if?
When branding yourself online, you are the brand! Not your company.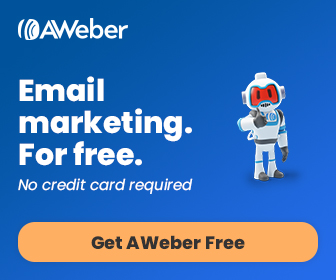 This means that people will want to work with you. This also means you don't have to sell all the time.
For example, I get messages from people all the time that want to work with me. The company I work with is secondary.
When you create a positive perception and give value consistently, people will take action!
Many people think that they can just join a network marketing company, use the replicated website that all distributors get and sell to a few family and friends.
Well, I don't know any successful network marketer that grew a six or seven figure business using that method.
I've talked about branding yourself online in another article that you can read here.
Essentially, it's what you want others to think of when they think of you.
What are the values and abilities that others associate with you? How do people perceive you online or out in the world?
For example, are you that person who constantly posts on Facebook about your product 12 times a day?
Is that really how you want to be known?
You are more than your products. If you just post about your products all day like so many distributors do, what then makes you different than them?
Benefits of a Personal Brand
Branding yourself online provides you with a multitude of benefits that you can't ignore.
You become the provider of solutions to the problems of your audience
You increase your credibility and become a trusted expert
You are the person thought of when someone needs help
You increase your revenue
You get people reaching out to you instead of hunting them down
You stand out from the crowd.
For example, on my personal Facebook profile, people see me living a fun, positive, healthy lifestyle with a lot of freedom. Many people don't even know what my business is about but they reach out to me because they see me living the life of my dreams and they want that too.
Conclusion
Before you do anything else online, develop your personal brand.
Many people make the mistake of fussing over their website logo or spending weeks trying to figure out their tagline.
That's not what a personal brand is about. It's about YOU!
So who do you want to be? How do you want to be perceived by others?
Building a personal brand extends your reach globally. Just think about how many people you can potentially reach by branding yourself online.
How are you building a personal brand? Share in the comments below.
How a 7-Figure Earner Made his First $100,019.32 in Earnings with His Online Business –
learn more here
!