Instagram is photo sharing site where you can share photos, apply filters and make new friends. If you are not yet using this powerful social media platform, you should change that!
Think about these numbers from Digital Marketing Ramblings:
Instagram has 300 Million active monthly users
13% of all Internet users are on Instagram
Usage: 15% of U.S. males and 20% of U.S. females
And the list goes on.
You cannot ignore these numbers and they are growing every day.
Another unique feature of Instagram is it's used via a smart phone. If you read my previous article about mobile friendly websites, you'll see that the majority of Internet users do so from their phones.
You can get thousands of followers on Instagram and start using this social network to get new leads.
CLICK HERE now for your free training on how to generate leads on Instagram.
Get Targeted Followers Fast on Instagram
Here are some tips to get targeted followers on Instagram. Why targeted? You can get lots of followers that really have no interest in what you are promoting. That won't do you much good if you want to get leads and customers for your business and products.
Use hashtags. Post appropriate hashtags on your images. This will help Instagram users find you, follow you, and leave comments.
Be reciprocal. When someone follows you, be sure to follow them back!
Search for hashtags in your niche and leave comments. Interact with people who are in your niche market. Instagram hashtags are a powerful way to find those users. Since most people are reciprocal, when you follow other users, many of them will follow back.
Use the right photo filters. There are a number of filters you can use for your Instagram photos. Users respond differently to various filters and can impact engagement from followers.
Convert Targeted Instagram Followers to Customers
It's not enough to just get a bunch of Instagram followers, right? You want to convert those followers to customers or even business partners.
Instagram has a very high engagement rate so it's the perfect platform to showcase your products or business. Here are 2 powerful tips:
Be Likeable.
Post fun, unique images to set yourself apart from everyone else. A picture says a thousand words and it's very true with Instagram. Be sure to use the filters to enhance your images and just be yourself.
Be authentic and let others into a slice of life. Show your fun side with friends and personal your brand. Show what you have to offer as the solution to other people's problems.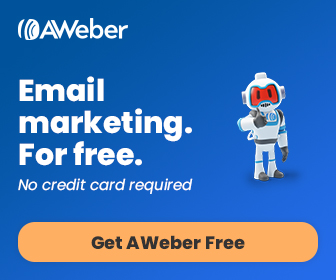 For example, if you are with a health company that sells shakes, snap a photo of yourself drinking one with a cool slogan on your image. And SMILE!
Promote Webinars.
Did you know that webinars are a high-converting sales tool? To increase sales via a webinar you must get more people to attend. What better place to do that then Instagram. You can convert Instagram followers to customers by promoting your webinar.
Create a 15-second video about your webinar with a key point about what they will learn.
Post a very cool image with key information about the webinar, including the date.
Create and post an image that indicates a bonus that attendees will receive when they attend the webinar.
Instagram is growing like crazy! You can get targeted followers on Instagram and convert them to customers. It's a fun, mobile phone based application and doesn't take much time.
CLICK HERE now to get more details and free tips on getting targeted followers on Instagram.