So you've talked to your family, friends, and everyone you know about your business, right? It's time to start sharing with strangers, those people you don't know. Before you go talking to your cold market about your home business, there are a few things you need to know!
In this article I will give you the do's and do nots about the most effective way to talk to strangers about your home business. And…those who I don't even bother approaching! Believe me, people are everywhere you go so it's worthwhile to learn these skills!
Looking for Leads and Talking to Your Cold Market about Your Home Business
First, be aware of the people around you. If you are in line at the market, at the gym, or anywhere that you encounter people, is there anyone that stands out? Anyone that is grumpy, cranky, or has a bad attitude is not your best prospect. If you find the that type of person, don't pursue because they needs an entire life change. We are looking for people with good attitudes and a little energy.
The next important thing when "talking to your cold market about your home business", is DO NOT under any circumstances approach someone excitedly about your business and never stop talking! That person will run away, fast! No one wants to be overwhelmed so look to your MLM prospecting the smart way.
Heck, you don't even know what that person wants in life. Wouldn't be a good idea to find out before you vomit your home business all over them?
Start by mastering the skill of networking with people. This is about building relationships with your cold market. Create conversations with no agenda. This will give you the opportunity to learn more about the person, their needs, and how you can be of service to them.
It's easy enough to start out with a complement to a total stranger. You would be surprised at how much that person will appreciate it. The chances are that nobody said anything nice to them all day! Now that you have their attention, be caring and FORM them instead of jumping in and talking to your cold market about your business.
What the heck is F.O.R.M? I will publish an article on that later, but it simply means to ask the person questions to find out their needs, strengths, and goals! What do you do, where are you from, do you have kids, what recreation do you like to do? You get the idea. YOU are interested in the PERSON!
Remember, it's not about you! Be interested, NOT interesting.
When you really talk to people, most will tell you about what really matters in their life. There you go, YOU have the solution which is your primary home business! If they are not open to an opportunity, maybe your products meet a need there. If there is no interest at all, you made a new friend or just showed someone you care.
I like to throw the opportunity out there by saying something like: "I am working with this great company and am excited about my future. Not sure if this is a good fit for you but we are always looking for people that want more in life. If you give me your email and phone number, I will send you a brief video and then we can talk again!"
You will find that it's fun to start conversation with strangers and reward to offer possible solutions to the things that truly matter to them! Instead of just talking to your cold marketing about your business, get people curious about what you are doing and show them you care!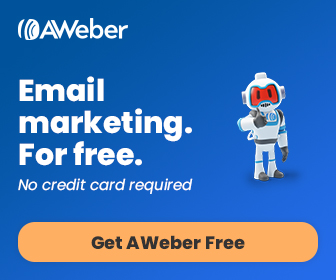 If you enjoyed this article about talking to your cold marketing about your home business, please share! If you are looking for a mentor, let's talk and see if we are a good fit.
P.S. Clueless About How to Attract Leads to YOU? Want to Learn How? Click here for your training!