Affiliate marketing was the first method I ever used to make great money online. It's still my favorite way to create multiple income streams.
When I started with affiliate marketing back in the day, I had no idea what I was doing. Still, I made oodles of money and stuck with it. Since then, I've learned a lot about succeeding with this powerhouse marketing method, finding a great niche market, attraction marketing, and amazing products that I can offer to my audience.
These days there are a multitude of affiliate programs to choose from that offer great commissions and creative tools and materials to help you promote their products.
With affiliate marketing, you can choose to get on a path to make a lot of money or a little money. Either way is fine. Even if you make $500 extra per month, that can be a car payment or pay for a nice vacation after a few months.
Let's dig into what affiliate marketing is all about and some tips you can use to skyrocket yourself to super affiliate status!
What is Affiliate Marketing?
Affiliate marketing is a marketing method where a company pays you a commission each time a sale is made through your marketing and promotion efforts. You, as an affiliate marketer, get paid to promote the products of online merchants.
The merchant provides you with tracking links to various products or services. You then promote those products or services with the links provided. Each time a person clicks your link and buys something, cha-ching! You make money!
Commission are at the merchants discretion. Be choosy and do your research. It takes the same amount of work on your part to earn a 4 percent commission as it does to earn a 40 percent commission.
What is a Super Affiliate?
A super affiliate is someone who earns significant profits from commissions for products they sell through a merchant's affiliate links.
Being able to live off your income comfortably would put you in the super affiliate category. Whereas if your affiliate income supplements your day job income, you wouldn't be considered a super affiliate.
There is nothing wrong with having a full time job while working on your affiliate business. In fact, you can boost your yearly income to the point where your business income becomes greater than your day job!
The majority of affiliate marketers are not at this elite level. About one to five percent achieve this status.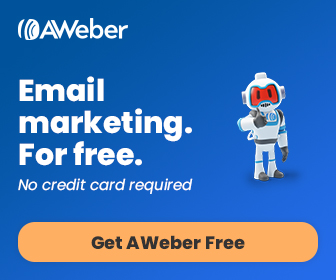 Why not YOU?
Benefits of Being A Super Affiliate
Being a super affiliate brings with it many lifestyle benefits. You get to earn a significant income while living life on your terms.
If you think about it, it's a simple business model. You promote the products or services of others, and get paid!
This simple business models takes work, skill, and patience.
When I first started affiliate marketing, it took time to get the rewards for my hard work. But I was persistent and stuck with it.
I've earned significant income for years now and I owe it all to promoting other people's products!
5 Proven Ways to Build  your Super Affiliate  Business
What does it take to become a super affiliate? Or even just getting started as an affiliate? Anyone can do this, but, you may have heard there is a huge failure rate.
I don't look at it that way. There is a huge "I quit" rate! People think it's a get rich quick business but it's not. It takes time and if you are willing to be patient you can reap the rewards.
I still reap rewards from content I created 10 years ago!
"Wow, I regret that," said NO ONE EVER!
With patience, persistence, and a willingness to learn, you can significantly change your life with affiliate commissions.
1. Know your Audience
The first step in affiliate marketing is understanding who you are marketing to. Do some research to figure out who your target audience might be. For example,if you want to target busy working moms who need to lose weight, you can choose products like health shakes or online streaming exercise videos to help them save time while taking care of themselves.
Build a website that becomes a resources for your target audience. I have a website that is all about living a healthy lifestyle. I write about all kinds of tips for exercise and eating healthy.
I've gained over 11,000 customers through that little website just by understanding my audience and focusing on their needs.
The biggest tip is: Know what the pain points are for people and always lead with value.
The better you understand your audience and the more value you provide, the higher you website conversions.
2. Build your Audience and Subscriber List
Imagine if you have a website with affiliate links. A person finds your web content, clicks your affiliate link, and makes a purchase. Bam, you make a commission.
But, who is that person? Can you sell to them again? No, because you did not capture their contact information.
How much better would it be if you could capture even a percentage of people who come through your website?
That's why you need to build an email subscriber list. You can keep your relationship going via emails that you send out on a regular basis.
Let people know when you post new content, have an amazing affiliate promotion deal, or invite to join an online Facebook group.
There are numerous creative ways to build your email list. Be smart and build one!
I use Aweber for many years now and am super happy with their services. Check them out with a free trial.
3. Create a Review Website or YouTube Channel
Many super affiliates build their entire business using review blog posts. There are entire YouTube channels built on reviews. It's a simple strategy that not enough people take advantage of.
Think about it. If you use a product, you already know what to say! Keep it short and to the point.
When I want to make a purchase, the first thing I do  is search for reviews.
Whether I read a blog post or view a YouTube video, I want to consume the content to make a purchase decision.
If I were to click a link in the person's review, they will make a nice commission.
I recommend that you check out how others are doing product reviews on YouTube before you dive in.
Some reviewers are terrible! They take too long to get to the point and drone on and on about nothing. Don't be that person.
Do your research and model, not copy what the successful super affiliate marketers are doing both on YouTube and in blogging.
Learn more about how to create winning YouTube videos!
4. Create and Build Facebook Groups
If you are not big on learning technology, just create and build a Facebook Group or Page. You can build a Facebook asset group; one where you continuously engage with members and build your audience.
Find a topic that you love, can find useful products for, and engage with a targeted group of people around that topic.
It's not about creating a group to just pitch your products and services all day. It's about providing value and facilitating an environment where people can connect with and engage with each other.
Even though you shouldn't be selling all day, don't be afraid to sell. You are selling, just not all the time.
Have you ever heard of Jab, Jab, Jab, Right Hook? Read it. You'll be glad you did!
The most important thing to remember with affiliate marketing inside a group is it's a slow, steady process that requires you to be consistent!
Nurture your Group daily and use the 80/20 rules of selling.
5. Create Single Source Reusable Content
This is the best secret ever for marketing as an affiliate. Not enough people use it and I can't figure out why!
Creating an epic piece of content that provides value to your audience and sells a product can be used in a multitude of ways for years to come.
You can turn that blog content into a YouTube video.
You can create a Podcast.
Take snippets of content and create social media posts.
Send snippets in an email to your subscriber list.
Create Pinterest posts.
Use video snippets and post to Instagram.
And the list goes on!
I love to reuse content in as many ways possible to get the most out of one piece of content and save myself some time in writing new content.
Conclusion
Becoming a super affiliate can bring you incredible rewards in the form of profits and lifestyle. It takes patience, consistency, and a few skills, but you can do it if you put your mind to it!
Over the years, I've acquired many skills to market lots of stuff online. I've learned most of it from MLSP and feel confident in recommending that you take a look.
Whether you want to earn income via network marketing or affiliate marketing, MLSP has the training and tools to help you learn the skills you need to crush it online!
Grab this video and find how my friend fired his boss! If he can do it anyone can!