If you're just starting your network marketing business, you are likely wondering what the best secret to success is.
Most people who start their MLM business get too wrapped up in the facts and details about their products and business.
It may seem like the right thing to do but it won't get you many sales or help build your business.
All those facts and details lead to trying to convince others that your business and products are the best. That's simply not enough for someone to get excited about joining with you.
The good news?
You can change your approach from convincing to inspiring, just by learning to tell stories. You may have heard the saying, "Facts tell, stories sell." That's exactly what you'll learn about in this post.
What is Facts Tell, Stories Sell
Story-based selling is a technique where you inspire people by leading with emotion. Let's face it, people are inundated with information all day, every day!
As Seth Godin said, "We don't have an information shortage, we have an attention shortage."
Storytelling is what grabs people's attention and helps them remember what they read or heard.
Stories sell because people buy things or get involved due to emotion. Facts are important but they are not what draws a person's attention to your products or business.
For example, if you're selling a weight-loss shake and give someone all the facts about it, do you think that will persuade them to buy it?
On the other hand, if you shared incredible stories about people who lost weight and got their health back on track, you'll find that story more compelling. Your audience wants that too and they will be led by emotions, compelling them to take action.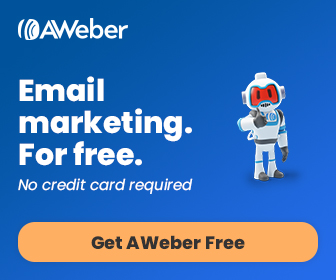 Why Use Storytelling Marketing
Over the years, we've seen changes in marketing that focus on social selling. Storytelling marketing focuses on getting people emotionally invested. To do this, you must connect your content to the needs of your target audience.
Content marketing has always been about solving problems. It's more evident now with social selling. Putting content out in social media that focuses on facts won't garner much attention.
But …
Share a piece of content that connects with an individual's needs, and you have a winner!
A story-centric marketing campaign can make an emotional impact on your audience that is greater than any fact-based marketing.
How to Use Storytelling Marketing
Even if you don't have a personal story yet, you can use stories from others that experienced success in your MLM business.
Find areas that match up with people you talk to. There are plenty of leaders in your network marketing business that share videos about their own stories.
There are so many that you can use to connect with your prospects.
Suppose you are creating content or talking with a prospect. You learn that they recently lost their job and don't know what to do.
This is not the time to start sharing the compensation plan of your MLM company.
It is time to build rapport and relatability through stories.
Your story might go something like this:
"I can only imagine how you must be feeling. One of our top leaders, Joe, lost his job about a year ago and was in financial distress.  He shares his story all the time about how he got involved with his network marketing business and was able to build an incredible business. He was able to pay off his debts and now provides a great life for his family. All is took was a decision. I'd love to send you a video to learn more about Joe and how he builds this business if you are open to it."
That's a simple example of story sharing and how you can incorporate it into making connections with prospects.
Of course, that's just an example, but you get the point.
The point is: Tell Stories.
You can share your own story, leader story, other people on your team stories or company founder stories.
People relate to other people's struggles and dreams. That's how you make real connections.
Emotional Selling works!
Conclusion
Stories compel people to take action, especially if the story is transformative. Be excited when you share so people can feel how this can help them and change their lives.
Now that you understand that Facts Tell, Stories Sell, learn some stories and start connecting with your prospects.
Turning leads into commissions can help you create more wealth in life. A high-converting system can help you do just that!