You are probably wondering if you should keep buying leads for your home business or maybe it's a waste of time.
Here's my thinking about buying emails list leads. These people have no clue who you are. Why would they trust you or even like you? If you send emails to these people, they'll probably mark them as spam and you'll never hear from them.
I'm sure there is another side to buying leads and perhaps some lists are worthwhile to buy. But for the most part, especially if you are new to your home business, buying leads is a waste of time and money.
There is a better way! But first, I want to go over my 3 top reasons why you should not buy leads for your home business
Most Lists Contain Leads that are Low converting
The best leads to spend your time on are those that are high-converting. When you buy leads, they are usually very low converting.
Here's a little of my experience. Maybe you discovered this too? Many of the leads I purchased and called had no clue why I was calling. They filled out so many forms online that they couldn't even remember.
A good portion of them were looking for an employer that would hire them to work from home. Even those that wanted to move to the next step, never answered their phone again.
Sound familiar? This is very typical when you buy leads from a company. Not only that, most leads are sold a number of time so you are not the first and only person to call them.
If you are the third or fourth person, then they may even hang up on you because people don't know the difference between you and the first person that called.
So in effect, you will be cold-calling or emailing a lot of people that don't really want to hear from you!
The best leads are those you generate on your own. These are people that have engaged with you in some way online or offline and are already interested in what you have to offer.
If you have a landing page and an interested person opts in, they have expressed their interest and giving you permission to contact them. They have already acted on your call to action.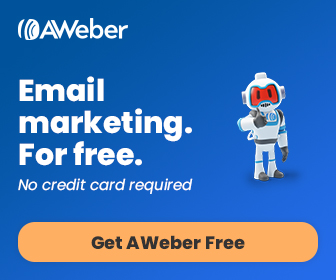 Wouldn't you prefer to call the person who is already interested?
It's Expensive and Risky to Buy Leads
I know you got all excited about that company what will sell you thousands of email addresses and phone numbers for about $99. Sound like a great option, doesn't it?
Again, you will spend a lot of time calling over one thousand leads that are very low-converting. There is always the risk of buying leads from a list of bad emails and phone numbers or people who requested to be removed from the list. They'll be pretty upset with you when you call!
It can end up being a financial burden, especially if you continue to buy lead lists.
If it were me, I would take that money and learn how to generate leads on my own. You will have a higher-converting success rate.
Wait, I already did that! Over 11,000 customers and thousands of opt-in leads later, I can tell you it works much better when you capture leads on your own.
You can Get your eMail Banned
If you send lots of unsolicited emails, how many recipients will mark it as spam? Remember, these are not your best converting leads. They've already received emails and calls from numerous people.
If your emails get flagged enough times, you'll be in hot water with your email or autoresponder company.
Enough about that!
Conclusion
Learning how to get leads on your own is the best way to build your business. Internet marketing can bring you thousands of leads if done correctly. With blogging, video, and social media, you can determine your own success by attracting leads who already want what you have to offer.
If you'd like to have access to even more powerful marketing tips, as well as a way to generate conversion-ready Internet marketing prospects each month, click here now to learn about the MLSP marketing system.