If you are marketing online, building your personal brand is more important than ever.
Bringing who you are to the marketplace is about learning how to stand out and not be like everyone else.
When you market on the Internet, how will people experience you? That is the real question to ask yourself.
Are you trying to be like everyone else? Why?
Do you think about what everyone else in your niche market is doing and then try to copy them? Why?
You are not those people, you are you!
Copying others will not help you stand out with your personal brand.
It may take some work to find out who you are and how you will create a memorable experience to your audience. Click here for a free training to learn how.
3 Tips to Creating a Personal Brand that Stands Out
Here are 3 ways that you can stand out with your personal brand:
Know your audience.
This is your first step on how to stand out. How can you position yourself if you don't know who are talking to? What are the problems that your niche market faces? What type of information is of value to them? Think about the type of people that will read or watch your content. What perceptions will they form about your content and you? When creating your personal brand, communicating at the correct level with your audience will go a long way.
For example, if I am in the health and fitness business, who am I addressing – a person that is twenty or forty? My message will be different for each of those two groups of people because they face different challenges in life.
What makes you unique?
Know yourself first. Dig deep to understand your own strengths, values and passions. Be very clear about who you are to separate yourself from others in the same business as you.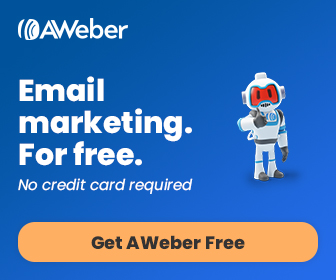 For example, I can try to be like someone else who has wild success, but I would not be presenting my authentic self to people.
Believe in yourself and what you have to offer your world. You may not be everyone's cup of tea but you will bring your own unique selling proposition to your audience and that is how to stand out!
Be consistent!
Consistency matters when building a personal brand. If you are inconsistent, then that will be the message you bring to your audience and how people will perceive you.
We talk a lot about optimizing blogs and video content, but what about optimizing the way other's perceive you?
Being consistent is one great way to let others know what to expect from you.
Remember, a key way to stand out with your personal brand is with the experience you give to your niche market.
Your personal brand should send a clear message about you to your audience.
How do you stand out with your personal brand? Let us know in the comments.