These days every home business should be using social network marketing to grow! It's another form of word-of-mouth-marketing. If you are not getting leads locally in the real world, then it's time for you to take your home business online.
Marketing is something we all have to do, whether it's online or off-line. If you market off-line, it's still a form of social network marketing. Maybe you go to networking events or meeting with the intention of meeting others and letting people know what your home business is about.
Going online is the same, except that you have a much greater reach!
You can leverage social media to market your business and get it in front of thousands of people! Instead of attending physical networking events, you use social network marketing sites to meet people and build relationships.
In my home business, I sponsored 95% of my team online. I love this marketing on the Internet because I had the chance to meet people that I would not have met if I confined my business to my local neighborhood.
Ask yourself how much your home business would grow if you had access to more prospects than ever before! If you had the chance to broaden your reach through social network marketing and grow your business, would you?
Social Network Marketing – Essential Elements You Need
Once you decide to take your home business online, you need to learn how to use social network marketing effectively.
Don't go out there and just do whatever you want. That will not bring you results. Take the time to learn a solid social networking marketing strategy and put what you learn into action. Then learn some more, and put that into action.
You may think that will take too much time. Yes, it will take time but that time will pass anyway. Wouldn't you rather have an awesome set of skills and lots of new people in your business during that time? If you do nothing, you will have exactly what you have now.
Here are 3 tips to get started with social network marketing plan to grow your home business.
Create your online image – there are many social network sites out there. Regardless of which one you plan to use, you need to create a consistent image or brand for yourself. Who you are is important because people join you, not necessarily a company. If you have a Facebook page, Twitter account, and Google Plus, make sure that your message is consistent is across all social network platforms. Remember, you are branding you! When you post information online, make sure it's relevant and interesting. For example if your home business is cat food, but you always post about dog food, that might confuse people!
Start a Blog: Blogging is a great way to establish a presence on the Internet. It ties into your social network marketing in a big way too! Each time you create a piece of blog content, you can post it to your social media network. When you provide value to others, you will get attention! And your blog is an asset that you will have forever.
Video Marketing: YouTube is another social network that you can tap into. It's a great way for people to get to know what you are about. YouTube gets more Internet searches than Facebook. You can create quick 5-minute videos giving testimonials about your company products or opportunities. Be sure to learn about how SEO the video text description so you get your share of the Internet traffic.
Learning to use social media Internet marketing effectively is the key to your success. Getting started is the hardest part. Using an education and training platform like MLSP can help you focus in on your marketing method and do it right.
I use MLSP and it's the best decision I ever made. I sat on the fence for way to long and my social network marketing went nowhere.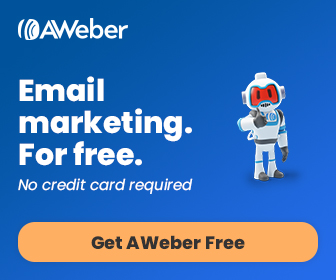 Click here to learn more about social network marketing and how to grow your home business online.