Choosing the right social media platform for your business can make a huge difference in growing your business. But which ones should you use?
It takes time and energy to build your social media presence. It's a worthwhile effort but choose wisely so you don't spread yourself too thin. Do your research to determine the most effective social media platforms for your business. Your top goals should be:
Reach your ideal audience.
Use media channel that best fits your business.
Generate audience engagement.
Create brand awareness.
You may be tempted to look at the size of the social media platform user base. For example, Facebook has over 1.5 billion active users. But does that mean that you should definitely choose this social media network to market your online business? Not necessarily.
There are many other social networks that may be an even better fit your business.
For example, LinkedIn is a powerful network with millions of users in a more focused platform. You also have social networks like Twitter, Pinterest and Instagram that have millions of active users.
So which of these should you focus on for your online marketing strategy?
You may have to use some trial and error to figure out what truly works best for your business growth. Choose two to three social media platforms. Use these tips as a guideline to determine which social media platforms are right for your business.
Facebook Marketing to Promote your Business
With over 1.5 billion active users, you won't have trouble finding a captive audience with a Facebook marketing strategy. Nearly everyone has a Facebook account these days.
According to recent statistics, about 77% of female and 66% of male users have an account on Facebook.
This social media platform also makes it easy to target just about any demographic as part of your social media marketing strategy. To give you a head start, download this free training now along with a PDF guide.
Using more than one network will be of great benefit so be sure to include one or two more social media sites in your strategy.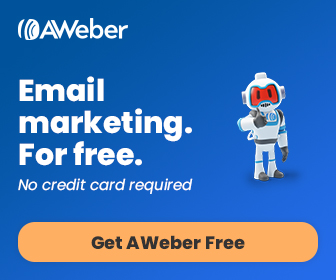 Twitter Marketing Strategy
As the third most popular social media site, Twitter boasts an active user base of 310 million users.
You'll find quite a range of user on Twitter, making it another ideal social media platform for building your business. It's simple to send tweets and you can build a social media presence quickly.
The majority of users on Twitter are made up of a younger audience. Learn how to get millions of views on Twitter with this free training.
Using a LinkedIn Marketing Plan
With over 255 million users, LinkedIn has captured an audience that is well suited for business to business marketing. Almost half of the people with college degrees are on LinkedIn.
It's ideals for marketing professional services or products. The LinkedIn audience tends to have a higher education level and falls into the higher income category.
Marketing your Business on Pinterest
Depending on your target audience, Pinterest is another social media marketing option. With over 250 million users, Pinterest tends to be geared towards women.
Pinterest might be a good fit for your business if your products or services are targeted towards women.
Conclusion
When choosing the right social media platform for your business, be sure to consider your target audience.
You can't target everyone so be sure to define who you do want to target. This will help you to focus your efforts on a couple of social media platforms where you'll get results.
As your brand grows and you learn more about what works for your online presence, you can increase your social media networks and target larger groups.
Two to three social media sites are a good starting point for most entrepreneurs. The most important thing is to stay consistent with your efforts!
I hope you find these suggestions helpful to choose the right social media sites.
For additional online marketing techniques, such as a complete lead generation system, click here now to learn about a ROCKSTAR way to get more leads into your business.