Although using social media for marketing is a powerful strategy to grow your business, it can also be risky business.
Imagine if you rely on one social network and they shut you down?
What would you do?
If you rely on social media marketing as the sole method to get leads and customers, ask yourself what the impact would be if it got shut down.
Social media networks are free to use and you can gain access to thousands of people.
BUT … those accounts are NOT business assets that you can protect.
Recently, a top network marketer, Todd Falcone woke up to no Facebook page! He lost access to over 100,000 people and there was nothing he could do about it!
He has since gotten the Page back but, what if he didn't? What would you do?
If you are looking to build your MLM business, I have a free training for you where Todd Falcone shares his best tips about building a 6-figure residual income.
All you need to do is CLICK HERE, enter your email and I'll give you access right away.
Video: Social Media for Marketing is Risky Business

Social Media for Marketing is Not a Business Asset
Business assets are things you own and can control. Using social media for marketing is not one of them because you have no real control over the social media network or company. It's their asset!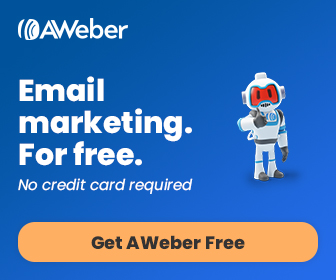 Here are 3 more reasons why you should not only rely on social media for marketing:
Your Account Gets Shut Down
Any social network can shut your account down for any reason. What would you do if you suddenly have no access to your audience? You would be gone from their newsfeeds in the blink of an eye!
People Don't See All Your Posts
Whether you are on Facebook, Twitter or Google Plus, not everyone that is connected to you will see your posts. They show up in the newsfeed and quickly disappear into a sea of posts.
Once that post disappears into the newsfeed abyss, then what? It becomes a thing of the past, never to be clicked on again!
Social Network Business Models Change
In the old days of using social media for marketing, everyone saw all the Facebook posts from your page in their newsfeed. That's no longer the case. Only a small percentage of your audience actually sees the posts. Facebook wants you to buy ads instead! That's a business model change that you can't control. You can lose a ton of views in the process.
Expand Beyond Using Social Media for Marketing
If you depend solely on social media for marketing in your business, you need to expand and utilize other online marketing methods.
I highly recommend that you start a blog, which is an asset for your business. A blog is an asset that you own and control.
I still make money from blog posts I wrote in 2009 and grew my business to over 10,000 customers and counting!
You should continue to use social media for marketing, but having a blog as your central hub on the Internet is even more powerful. If your social network went away, you still have an asset, an audience, and a means to continue online marketing.
The best way to start your own blog is with MLSP Sites, a new blog platform from My Lead System Pro.
If you are looking to build a successful blog, I want to give you access to a training. There are simple tips that you can implement right away to optimize your WordPress blog for better search results. CLICK HERE , enter your email and I'll give you access right away!