If you have a blog, search engine optimization is key to getting organic traffic to your website. That is why SEOPressor is one of the best WordPress Plugins for SEO you can use.
No matter how much you study SEO or understand it, the difficulty comes in figuring out if you have used your keywords effectively to get a great position in Google.
One click of an SEOPressor button does the job for you. You can easily manage your keyword density and create content that your readers and the search engines will LOVE! The premium WordPress plugin will score your content and provide suggestions on how to improve it.
Of course, YOU still have to make the improvements but you will have better idea of what you need to change in your blog post.
Unless you have hours a day to spend on optimizing a single blog post, SEOPressor will help save you time and work efficiently to get improved Google rankings.
What would it mean to your business if you got more traffic to your website? Would your business improve?
It is especially helpful if you are new to search engine optimization. Consider it your new instructor, helping you understand the key factors that are critical to blogging success. And no black hat SEOPressor techniques used! It's all aimed at what Google and readers like!
SEOPressor Google Ranking Results
I was on the fence about purchasing SEOPressor and decided to go for it! It was a no-brainer because Daniel Tan, the creator of this unique WordPress plugin offers a 60-day 100% money back guarantee!
He also put together some training to make it even easier to learn how to use. Plus the features of SEOPressor version 5 take it to new heights!
I did a test to see if this premium plugin really works! I wrote an article that focused on the keyword, "make money online blogging."
I did my best at optimizing it for SEO and thought I did a great job!
Ha! Google thought otherwise and my blog post did not even show up in the search results. So much for my own intuition! I was desperate!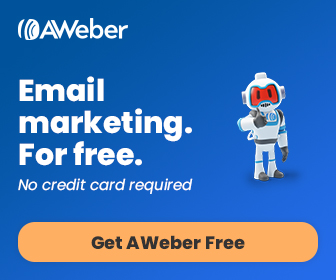 I used SEOPressor to understand what the optimization problems were and how to fix them. I made a few changes and 48 hours later, my article appeared on page one of Google.
I'd say it works, don't you?
How SEOPressor Works to Optimize YOUR Content
While optimizing content for search results is important, remember the most import thing is keyword research. If you write a great blog post that gets a first page ranking for a keyword that no one searches for, you are wasting your time.
Be sure to find the most valuable keywords to target and then let SEOPressor help you with the rest!
Here is a quick overview of some of the important features.
On-Page SEO
Once you experience the real-time evaluation and recommendations that SEOPressor provides, you will see how to improve site content for SEO.
Automatic keyword decoration: bold, italic, and underline.
Keywords added to post title.
Checks for keywords in H1, H2, and H3 tags (titles)
Looks for Alt image tags in images
Verifies internal hyperlinks
Keyword density calculation
Adds rel=nofollow to external links
Multiple KW & LSI Analysis
For better on-page SEO, LSI (Latent Semantic Indexing) are recommended for you. SEOPressor helps to identify patterns in the relationships between the terms and concepts contained in your content and makes appropriate suggestions.
Over-Optimization Check
I love this one! What a great feature. So many people over-optimize their content! You can then make any necessary adjustments to fall back to an optimal SEO score.
Social SEO
Helps to link more data together so Google is able to see more relevance of content in your site and ranks you higher on SERPs.
With so many optimization features (not all listed here), you can improve your WordPress SEO and improve your chances of getting better search engine results.
If you want to improve your website ranking, SEOPressor can help simplify your job with and save you lots of time!
You can purchase the single-site or unlimited for a one-time fee – no monthly charges!
Single-site license: $47
Unlimited-site license: $97
If you start ranking better, getting traffic and conversions, it will pay for itself! Click here to purchase and get your instant download.
If you enjoyed this post, please comment about how SEOPressor WordPress Plugin can help you with your search engine optimization needs.