To maximize organic search traffic results, you need the best SEO tools! If you are writing great articles but getting no traffic, you need to uplevel your efforts!
Really good search engine optimization is like a mysterious secret that seems beyond the reach of most people. If you want to explode your web traffic, take a look at the best SEO tools that work for me.
Before we get into that, let's think about the basics of search engine optimization. It is simply a way to get your content to show up in the most relevant Google search results.
Sounds simple, right? If you want to get your web content to the top of Google, you need the best SEO tools to help you out. Even, then, if you write crappy content that ranks well you won't have a good following.
The real magic is in a good balance between your SEO and the value of your content.
Best SEO Tools – Rank High in Google
Maximizing your search engine optimization results takes time. Don't expect a quick fix. Even with the best SEO tools, it can take days, weeks or months for your website to start ranking well.
To help you out, here are the tools that I use. There are SEO tools free, others cost money. Either way, it's worth it.
Writing value content
One of the best SEO tools is writing valuable content to keep readers coming back to your site and sharing on social media. Without this, you may rank in the search engine but people will just leave your site. You also need to write content with a purpose and call to action. If you are not sure how to do this, I recommend Posting on Purpose for Profit by Rob Fore. It's a gem and worth every penny.
SEOPressor
You can get real-time evaluation and recommendations about improving your content. This is also one of the best SEO tools because you will be reminded of the things you need to always incorporate in your blog posts. If you don't, your score will reflect that. Click here to learn more.
Google Keyword Tool
If you are not using this free keyword tool to do your research, head over there right now! If you write great blog posts but only 10 people per month are searching for your selected keyword, you won't get much traffic. Find the best keywords that get traffic with the best SEO tools that are free! If you are not sure how to do keyword research for the best results, click here for a free 2-hour training. Make sure you take notes.
Google Webmaster Tools
Also one of the best SEO tools, Webmaster Tools provides you with essential feedback about your website. You can see traffic, keywords, get diagnostics, crawl errors, HTML suggestions, upload your sitemap and much more! Click here to learn more about this free search engine optimization software.
There are so many tools out there to help you with search engine optimization. I've shown you the best SEO tools that work well for me. I try not to go crazy with it and keep it to a few quality tools so my efforts are very focused.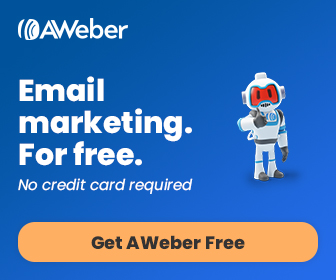 What are the best SEO tools that you use to get great results for search engine ranking?