Most of the time, the purpose of SEO techniques is to boost your search engine rankings. However you can also increase your brand authority and awareness.
Growing your online business means increasing your online presence. This in turn helps you get established as an authority in your specific marketplace. As a result, you can get a huge boost in your search engine optimization.
The process of online marketing is quite interconnected. As you go through the steps in the process, there is an impact of some aspect of your business.
Using SEO techniques can help you build your presence online and build authority.
Here are your techniques:
Choose a Profitable Niche Market in your Industry
When you focus in on a niche market, your website can do better in search engine results. With focused efforts and keyword research, you can be that blog that stands out.
The first SEO technique is always to do your keyword research with your niche market. The smaller the niche, the better you can do.
Find those keyword phrases and related keywords that people in your market are searching for and then create content around those keywords.
When you create content that solves the problems of your niche market, you can quickly be recognized as an expert in your industry.
Stick to a Consistent Blogging Schedule
Take care to create a blogging schedule that you can stick with. If you create a schedule that is not possible in real life, that can be a disaster for your online presence.
For example, let's say you decide to publish blog posts 5 days a week. One month into it, you find that you really can't keep that up.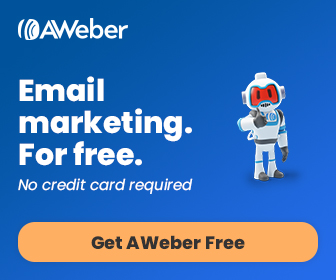 How will your audience view you? The best solution is to decide ahead of time how often you can create and publish blog posts. Then stick with it!
Another cool trick I like for blogging is to carve out some time and write a few blog posts. Then you can schedule them ahead of time. This will really help you stick to a blogging schedule.
Being more consistent is an SEO technique that is important for search engines and people.
You'll also need to promote your blog article in social media. Simply share your latest blog posts on your social media networks. Let people know why they should read it.
For example, give a teaser about the blog post or ask a question that your article answers. Create curiosity about the blog post to encourage people to read it.
Posting in social media will help increase engagement. In turn, you'll get more traffic to your website.
Blogging on a regular basis is a great foundation for building authority and brand awareness.
Join Forums and Online Communities
Have you participated in any online communities lately? That is a wonderful SEO technique and a method to get more engagement on your posts.
Make sure that the communities are related to your niche market. For example, you may join some Facebook Groups and be an active participant. Be the most helpful person in the group!
Answer questions and provide solutions. In fact, many of the questions can provide great topics for your blog.
This is yet another way that you can be viewed as an authority.
You can also post links to blog posts that are relevant to any questions that people need answered.
Create Video Tutorials
Another SEO technique is to create video tutorials related to your niche market. More and more people like to watch video instead of reading an article. By creating videos and embedding them in your blog, you can easily reach these people too!
Creating videos doesn't have to be complicated either. Just record with your smart phone and then upload to YouTube!
Be informative and provide value. Along with a boost to your SEO, creating videos also goes a long way towards establishing yourself as a voice of authority.
Wrapping it Up
Developing an online business is more than just throwing a few posts out on the Internet. Carefully thought out SEO techniques are an important part of your online business.
You can also use SEO to promote your brand and establish your business as a leader in your industry.
Use these suggestions to begin focusing your SEO efforts on a niche category. As your brand authority rises, so will organic traffic and your social media presence.
If you would like additional marketing tips to build brand awareness, including lead generation solutions, click here to learn more.