Are you losing signups in network marketing or wondering why prospects seem to disappear?
I hear from many home business owners who make the same mistakes I've made in the past. Network marketing recruiting mistakes are very common but you avoid them and finally achieve MLM success.
Read this post if you want to learn the four top recruiting MLM recruiting mistakes and what to do instead.
1 – Avoid being Desperate
Have you noticed that when people are desperate, you can see it a mile-away. People run from people who are desperate. It's so obvious.
Many desperate network marketers will talk to the same few people over and over, bugging them and trying to convince them to join their business or make a purchase.
Chasing after people is not the way to build a successful network marketing business. Spending too much time desperately chasing a few people just doesn't work.
It's OK if others are not interested in your business. Remember, not everyone will be as excited about it as you are.  Instead of chasing and convincing, sort your prospects.
Wouldn't you rather talk to and present your business to 100 people instead of the same few people over and over?
I'd had the unpleasant experience of convincing prospects to join my business and guess what? They did so reluctantly and did absolutely nothing with their business.
Find people who want it as much as YOU do and avoid making this recruiting mistake!
When people say no, or just don't seem too interested, move on! Thank them for their time and ask them if they know anyone who might be interested. Referrals work great!
Then find more people to talk to using attraction marketing techniques. The more people you talk to the more chances you have of finding someone who gets it!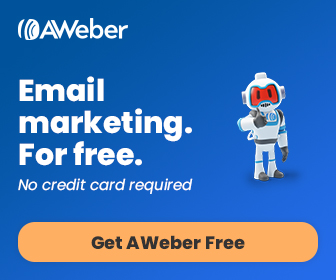 That's the best way to grow your success with MLM recruiting.
2 – Avoid Talking too Much
Are you so excited that you blab on and on about your business and products? Talking too much is a huge network marketing recruiting mistake.
You won't get results that way. Be more interested in the other person and find out about them.
The other important thing is to use a third party tool to explain your business. When you invite someone to learn more about your MLM company, you should not be doing the explaining.
First of all, the other person will think: "Oh no, I have to learn all this stuff and explain it?" It's overwhelming!
When you send a third party tool like a video or webinar, your prospects get the explanation from people who can explain it much better.
Not only that, your prospects will see how simple it is to send a link to someone! Anyone can do that!
3 – Fear of Rejection
Do you take rejection personally? I have seen people get so down from being rejected in network marketing, that they were ineffective in continuing with their recruiting efforts.
There is a lot of rejection in MLM. The key is not to take it personally.
So what if a person is not interested in joining your MLM company. It's not a reflection on you. It's simply that the person doesn't have the interest.
A few years ago, a person I admired very much tried to recruit me into his MLM business. I just wasn't interested in that particular MLM. It had nothing to do with the individual who shared the opportunity with me.
When people reject your network marketing business or products, thank them for taking a look and move on!
If you feel that rejection is getting you down, do more personal development and get over it.
Finding more people to talk to is the key!
4 – Not Following Up
Network Marketers often make the recruiting mistake of thinking that once they share MLM information a prospect will just sign up.
Most prospects will not sign up after one exposure like a meeting, video or webinar. This is new to most people so it's important to educate prospects so they have a full understand of your opportunity. You do that by following up with your prospects.
Keeping the conversation going is crucial after an exposure. It is you who needs to help your prospect come to a decision. Not by bugging them but by keeping the conversation going.
You do that by setting up your next meeting. For example, if you sent someone a link to a video, you should already have set up your next appointment to get all your prospect's questions answered.
Get a commitment to each subsequent exposure. Get to know them so you can answer their questions in a way that relates to their life and family.
The fortune is in the followup!
Secret to MLM Recruiting
Top earners in network marketing generate leads on a daily basis. Once you have a constant flow of people to talk to about your MLM business, you won't feel like talking to the same 5 people over and over!
Mastering lead generation is the key to MLM success and it's a skill that anyone can learn.
Like anything else in life, you can learn how to generate MLM leads online. Using social media to generate leads is a powerful way to grow your business.
Conclusion
Do these MLM recruiting mistakes seem familiar to you? Improving your skills in network marketing recruiting is a must for success. Learning how to find more people to talk to, present your opportunity, overcome objections, and much more are skills you can master.