A few months ago, I wrote an article about the correlation between Google search rankings and mobile friendly websites. There was ample time for all website owners to comply with Google's simple rules to go mobile friendly.
Now, the time has come and we are experiencing "mobilegeddon" – a term coined due to the impact of Google's new algorithm on website owners.
Google's newest algorithm favors those websites that are mobile friendly and penalizes those that are not. Usually Google just releases these new algorithms but this time, they gave us plenty of time to get compliant.
Considering that well over 60% of Internet users do so from their smart phones, this is a smart move for Google and for you.
Google's making it easier for everyone to navigate websites from their mobile devices. I am happy about that because trying to navigate non-mobile-friendly websites from my smart phone is not worth it.
I noticed some website owners are creating a secondary website specifically for mobile devices. You can make it easy on yourself by creating a one "responsive" website. That means the pages easily adapt to the size of the viewing device screen.
Google Boosts Rankings of Mobile Friendly Web Pages
Yes, Google's latest algorithm update will boost the rankings of mobile-friendly pages. If you are an Internet marketer, this should be of great interest to you. The opposite is also true. If your website is not mobile friendly and built for desktop computer viewing, the rankings can decrease. Yikes!
Don't get penalized. Head over to test your site for "mobile-friendliness" using the Google Mobile-Friendly Test.
Google put together a good FAQ here to get all your questions answered – it's a must read for all website owners.
Google Adds Breadcrumbs to Mobile Search
Separate from today's mobile friendly announcement, Google also added breadcrumbs to mobile search results, replacing the URL just below the site's title.
Before, you would see a URL like this: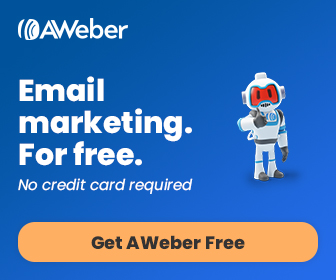 http://www.google.com/about/company/
Now, this is represented in a breadcrumb format:
Google > about > company
I like it! It's more understandable to everyone.
What are your thoughts about Google's new algorithm for mobile friendly website? I think it's a good move on Google's part and a win-win for all.