Are you looking to rank YouTube videos on Google? You may already be aware that video is one of the most important marketing tools for your business.
Creating and publishing YouTube videos can help viewers get to know, like and trust you. You build a rapport with people before they ever meet you.
With over a billion video views a day, YouTube is a powerful way to brand yourself, establish yourself as an authority, and build your business.
If you've been blogging for awhile, you know how challenging it can be to rank on the first page of Google. Or even the second page!
YouTube videos rank very in Google. The more consistent you are with creating and uploading your videos, the more success you will have.
What I really mean is that if you want to rank YouTube videos on Google, but only publish one every two weeks, you won't have much of a chance. Consistency is king!
How to Get Your YouTube Videos on Google
Why do you want to rank YouTube videos on Google and not just in YouTube? Most people search on Google for keyword phrases. Since Youtube is owned by Google, videos usually show up in the regular search engine results.
Wouldn't you like your YouTube video to appear in the search results? What does that look like? Here's an example of one of my YouTube videos. In a regular keyword search, this video ranks on the first page of Google so I got lots of views very quickly which resulted in hundreds of leads within a short time.
Here are 2 tips to get started with ranking YouTube videos on the first page of Google. These tips are just to get you started. Click here to learn more details.
Tip 1 – YouTube Keyword Research
We hear lots of about doing keyword research for blogging. It applies to videos as well. Why? What if you made this incredible video but not one person was searching for the keyword that you used in the title and description? Not good!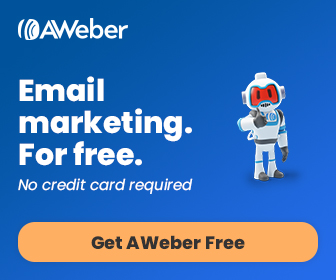 Keyword research will help you know which keywords to pursue. You can use the keyword research planner in Google. If you are not sure how to use the Google Keyword Planner effectively, click here for an excellent training to teach you how.
Make sure you include your selected keyword phrases in your YouTube video title, description and tags.
Tip 2 – How Popular is Your Topic in YouTube
Once you have your keywords, perform a search in YouTube for that exact phrase. Be sure to place quotes around it. The results will show you how many YouTube videos have that exact keyword phrase. If the number is high, like 2000, YOUR video will have a pretty tough time ranking in Google.
If the number is low, your video will have a better chance of ranking in Google because there is less competition.
Just for fun, do a Google search for the keyword phrase that has lots of YouTube videos using the exact phrase.
You can see in my example there are only 13 other YouTube videos that use the exact same keyword phrase as mine. Therefore, my YouTube video ranked really on Google!
PS If you are still struggling to rank YouTube videos on Google, this is the training you should get – CLICK HERE TO LEARN MORE.
If you got value from this How to Rank YouTube Videos on Google, please share in social media.