Are you using Facebook for MLM prospecting? If not, you could be missing out in a big way!
With over 1.79 billion monthly active users, Facebook provides a great opportunity for you to build your MLM business in a number of ways. It all starts with searching for the type of person that you want to prospect.
Facebook prospecting works because all those active users provide their occupations, interests, friends, activities and much more. By knowing this information about people, you can zero in on the type of person you want to approach about your MLM business.
According to HubSpot, 52% of all marketers sourced a lead from Facebook in 2103. I am sure that number has increased over the last 3 years!
Cold Market Prospecting Basics
Before I get into three powerful tips for how to prospect your cold market on Facebook, let's review a couple of basics.
Be caring in your approach with people. People don't like to be treated like another number so be caring as you build relationships with new MLM prospects.
Get your mindset in the right place. Before you even start cold market prospecting on Facebook (or anywhere), work on your success mindset. That is, focus on the process and building relationships, and not the outcome. When we focus on outcome it makes it difficult to build the relationship!
MLM prospecting on Facebook is not difficult and you'll get better at it as you move forward with these tips. The key is to get to know people and build relationships so you can turn your cold market into your warm market.
Facebook Prospecting Tips for Network Marketing
Here are some key tips to prospect in social media:
1 – Post interesting information on your Facebook profile
Are you posting great information on your profile? Be an inspiration to others and stay away from being a negative Nellie. For example, I am Facebook friends with a few people that are so negative I had to hide their posts.
Would you want to start a new friendship or even join a business of someone is mostly negative? I think not!
Be helpful and post information that creates curiosity from your friends and followers.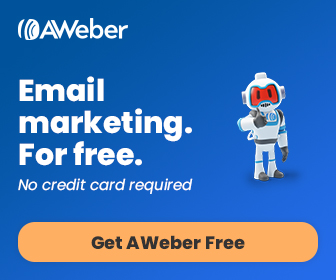 2 – Address people by name
I can't tell you how many times I've received Facebook messages from strangers that do not address me by name. They are obviously copying and pasting a message that has gone out to countless others. By using a person's name, you start building the foundation of a relationship.
And while we are on this topic, another annoying this is those MLM people who don't bother to learn anything about me. For example, I've had a few people on Facebook send me messages about the latest weight loss product. Well, if they bothered to learn about me, they would know that I live a very healthy lifestyle and am super fit (don't need a weight loss product!)
3 – Don't pitch on the first message
Do you send an MLM link in your first message to a potential prospect? That's a huge no-no. As I mentioned in number 2, your product, service or business may be a complete mismatch for the person.
Get to know a person by building your relationship and communicate with at least 3 messages before you ask them if they are open to taking a look at your MLM products or business. Send the link only if the person agrees to it.
For example, I've had people send me pitches and links when they know nothing about me and I didn't give the go-ahead to do so.
Be a caring person and focus on building your relationships instead of just spamming people with links!
Conclusion
The more you practice prospecting on Facebook, the better you'll get at it. You may feel discouraged but don't quit! Keep moving forward no matter what.
As you build your skills and increase the number of people you talk to, you'll be able to build a huge business!
If you found this post about prospecting your cold marketing on Facebook useful, I appreciate if you would share in social media.
To learn more about using Facebook techniques to find leads, click here.