Now that you wrote a blog post, your next step is to spend time promoting it! Did you think that writing a blog post was the end of the task?
Learning how to promote your blog post is the next important step in online marketing. Sure, you can do great search engine optimization (SEO) in hope of getting organic search traffic, but you must couple that with your own blog post promotion in social media.
Sharing blog posts in social media helps gain more exposure and offers value to your followers.
Once you understand how to promote your blog, schedule it into your day if you want to experience success with online marketing. It's not optional.
How to Market Your Blog in Social Media
Before I even get into how to promote your blog, let's agree on something. Your blog must be really good and provide high-quality, useful content.
You want your social media audience to read, get value from and then share your blog content.
Keep it interesting, engaging and fresh.
Here's my rundown of places to promote your blog. These reflect the places from which I get the most traffic to my blog.
Video: Where to Promote Your Blog Posts

You can also use tools like Hootsuite.com to schedule your posts ahead of time for a number of social networks. Facebook also has a scheduling feature for Facebook Pages.
1. Email List
Send your latest blog post to your email list. You have one, right? Let your subscribers know why they should read the blog post.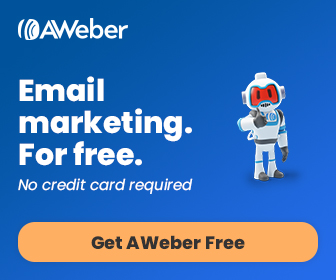 2. Facebook posts
Facebook is a key social network to promote your blog post. Stay away from being spammy. Always include text that shows the value of your blog content.
3. Use Twitter to Drive Traffic to Blog Posts
Be creative with your descriptive text in Twitter's 140 character limit. Tweeting a link to your post notifies your followers about your latest blog content. Use good hashtags to introduce your blog content to those searching for that hashtag.
4. Google+ communities
If you are not on Google+, what are you waiting for? I get so much blog traffic and comments from Google+ communities. These are very engaged communities of people with various levels of expertise that are all willing to learn and share. You can increase the reach of your blog content.
5. Pin Your Blog Content to Pinterest
This is one underutilized way on how to promote your blog. Because it's visual, use good images on your blog and then pin to Pinterest. Include some descriptive text to entice a user to click to read your content.
6. Be an Active Blog Commentor
You can promote your blog post with blog commenting. In a nutshell, when you leave a quality comment on someone's blog, other will read it, and click over to your blog to read your posts. You can learn more about that here.
With a well-thought out strategy, hard work and a workable schedule learning how to promote your blog posts can increase traffic and conversions.