Are you looking to create high volume in your MLM business? Then you should create a team of customer product promoters.
That's exactly what I did to create a customer focused team that produces high volume again and again.
In this post, I share my three best tips to why leading with your product works to create profits and duplication in your network marketing business. You can implement and teach these strategies to your team.
1 – Product Promoters Lead with the MLM Products
Much of the time, network marketing business owners focus on trying to recruit new people into their business. While this is a good strategy, how many people are really interested in starting a business?
A larger percentage of people are more interested in buying stuff. We live in a world where people are constantly looking for new things to buy to improve their life in some way.
YOU have those things: your MLM products!
Focusing on acquiring new customers will result in creating customer product promoters in MLM. This tactic results in more volume because your customers will be excited about their results and share the products with their circle of influence. Many of these  people who naturally share the products with others will also want the monetary reward for it and be more apt to join your business team.
Click here to learn how to attract customers and reps who are ready to buy before you even talk to them.
2 – Use Appreciation Marketing with MLM Customers
Saying thank you goes a long way with your customers. They will remember you and when someone they know needs a product, guess who they are likely to refer? YOU! Check this out:
I went to a hairstylist for a few months. I recommended a friend to this hairstylist. I never even got a thank you for the referral!
I since moved away so, no big deal. Do you think I might recommend her services again?
On the other hand, I recently started a boot camp fitness class. After a week, I received a beautiful handwritten note from one of the owners saying how much they appreciate me.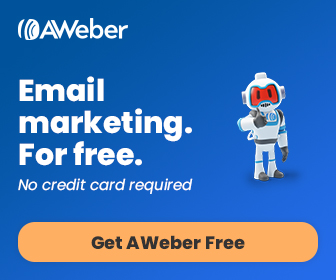 Do you think I might recommend that boot camp? By the way, I love the classes.
Delivering value to your customers in gratitude and appreciation will make your customers feel special. They will remember you. This is a simple step towards creating customer product promoters. You want to get referrals don't you?
And this also leads to repeat customers because you are building a trust relationship with them.
Video: Creating MLM Customer Product Promoters
3 – Teach Your Team to Create Customer Product Promoters
Sharing great products with others and learning to personally thank your customers is very duplicable. Teach it to your MLM business team. Imagine if you created a business team that was focused on creating product promoters that are also customers?
The volume in your organization would blow up and a percentage of those customers will join your business.
Conclusion
When customers get great value from products and have an excellent experience with you, there is a greater chance they will become repeat buyers and share with others.
Use these product promoter tips to duplicate these strategies on your team.