Never underestimate the power of persistence to succeed in your home business.
With every failure you experience, you get closer to success. Why? Because each time you fail, you learn something. Therefore, you are getting closer to succeeding.
Most people make the mistake of letting fear get in the way and have a tough time with persistence. When they fail, fear overcomes them and it trickles into all areas of life.
When you are building a business, you may think you need to do everything perfect before you can take action. That is the wrong approach. You need to retrain your mind to say instead: it's OK to fail because each failure becomes a positive learning experience. Then, move forward with persistence every step of the way.
I have failed so many times in my business before I got it right! We all make big mistakes in our journey to attaining our dream. I still make mistakes. The important thing is to learn from it.
Do not be afraid to fail. This is what keeps many people from being persistent.
Four Steps to Developing Persistence
With every failure comes great knowledge about what does not work! This is exactly why it brings you a step closer to success.
Persistence is the key to your success for your home business. How bad do you want it? Here are 4 steps to follow:
Have a definite goal fueled by a burning desire to achieve it.
Have a definite plan and continually work at it – where do you want to go and how will you get there? Be persistent is your pursuit of your dream.
Close your mind against all negativity. Do not think about or be discouraged by negative comments that may come from friends or family (yes, you will get lots of these). When you start to pursue something great, the negative nellies will come out.
Form a friendship with one or more people who will encourage you to follow through with your plan and achieve your goals. This can be someone you can count on or an accountability partner. I found a wonderful accountability partner in our MLSP community! We are all there to help each other with persistence, success, and accountability.
Persistence is a Choice
Tap into your desire and use that as your fuel to move forward and pursue your goal. Do not stop or you will not get there. You are closer than you think. Imagine if you are so close and give up? That would be tragic. Stay persistent even if you don't see results right away. Success takes time.
As a content marketer, what would have happened if I didn't write those blog posts back in 2009 or create marketing videos? What would have happened if I gave up and stopped being persistent? I would have missed out on the full time income I enjoy today.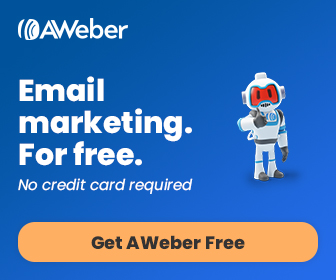 I would have missed out on the time freedom I have today in my life.
Believe me there were times when I wanted to give up but my inner desire fueled my persistence to keep moving forward no matter what. I had blind faith and kept pushing. You can too!
Your success will take time, patience, and persistence. But it will be worth for you. It may take you 2 years or 5 years. So what! Time will pass anyway. You can spend that time in a life where you may feel trapped at a job or you can do something about it!
Only you can change that! Use the power of persistence in your life to attain success. You have a dream right? I ask you: what are you going to do about it?
CLICK HERE to get access to all the home business training you'll ever need to stay persistent and achieve success.