In this article I'll show you how to figure out if your online marketing strategy working for your business so you can get new leads, new customers, and hit your business goals.
Marketing effectiveness needs to be measured periodically in your business. Here are a few things to look at over the last 6 months:
Are you generating leads daily? How many?
Are you converting leads to customers?
Are you getting a steady flow of traffic to your website?
Is your websites traffic growing month over month?
Are you increasing the number of views on your YouTube videos?
Are you growing your YouTube subscribers?
If you had iffy answers on any of these things, then you need to take another look at your online marketing strategy and find out what's wrong.
Video – Is Your Online Marketing Strategy Working?
Is Your Online Marketing Strategy Evolving?
Let's say you've been blogging for 6 months and still not getting much traffic to your website. What do you do?
Do you just keep blogging and hope for the best?
All too often I've heard  online marketers make statements around "do it until" "be consistent" "blog every day" "make videos every day."
While it's true that we should never give up, we also should not take this literally.
Perhaps you are staying consistent. But being consistent with a marketing strategy that is not working is also not helping you.
With all your consistency and sticking with it, are you getting more traffic, leads, opt-ins and shares? If not, you need to make some changes. Here's another example:
Let's say your online marketing strategy is video content and you post 5 videos a week on YouTube for the last 6 months. In all that time, your individual videos don't get many views and your subscribers are not growing.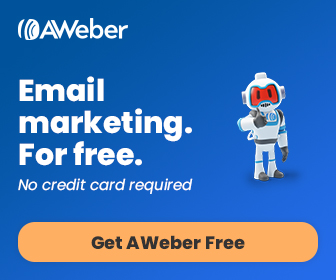 If you keep doing exactly what you've been doing, you'll have the same result no matter how long you continue.
Working hard on ineffective online marketing strategies will not get you any closer to your goal. Here are a few tips on how to pinpoint where the problem is:
If you are not getting blog traffic and it's been 6 months or more, check your keyword research, blog post structure and optimization.
If you are getting blog traffic but no conversions, check that your content aligns with your target audience, calls-to-action are strong and the content matches your headline.
If your YouTube channel is not growing, check your audience retention statistics to find out where your audience is dropping off, make sure your content is focused and to the point, and you are using YouTube cards and annotations to direct users to related content.
Improve your Marketing Effectiveness Online
Have you ever heard the definition of "Insanity?" It's doing the same thing over and over and expecting a different result.
If your Internet marketing strategy is not getting the results you hoped for, it's time to make a change.
Dig deep to find out why your online content marketing is not working. Why are you not getting more views on your video or more traffic to your website? What can you do better or completely differently?
Make it a point to reevaluate your marketing effectiveness on a regular basis and make changes as needed.
What is your challenge with online marketing? Are you working hard but not getting the results you hoped for? Leave a comment and share with the community here.
If you are still struggling with your online marketing strategy, I have a free 87-minute video training to show you some simple changes you can make to WordPress setting to optimize your blog for better search results. CLICK HERE, enter your email, and I'll give you instant access!