Effective online marketing strategies are a must if you plan to use the Internet for your business. In this article I explain 4 online marketing strategies and tactics.
This year, creating and leveraging your brand using online marketing strategies is more important than ever. In the offline world, making a great impression on that first meeting with a potential customer or business partner is the key to success.
In the Internet world, presenting your brand online is just as important. Your online presence works for you 24/7 so put forth the effort to do it the right way.
With so many Internet marketing solutions available, it may seem a little overwhelming for you. Don't dismay.
Creating an Internet presence through online marketing strategies and tactics is simple, it's just not easy. To succeed, you will do what others are not willing to do. That's the difference between success or not.
Set yourself apart from the competition with Internet marketing training, implementation, and consistency. This means doing the task whether you feel like it or not.
Marketing Strategies and Tactics for Internet Success
As we review these online marketing strategies and tactics, keep in mind that blogging and video are grouped under content marketing, which is simply the "creation and sharing of media and publishing content."
Content marketing is huge! I highly recommend it. It's exactly how I've earned hundreds of thousands of dollars from driving business via the Internet.
Focus on providing value and solving problems to make a difference in the lives of your audience. According to Peter Montoya, your content should be: Actionable, Pertinent, and Educational.
1. Blogging Marketing Strategy
Blogging is a powerful way to build your brand and online presence. It is an asset that can work for you around the clock, bringing in new leads, customers or business partners. I started a blog in 2009 and it's still out there working to bring in customers every day. You can create more authority for your brand by creating value-driven, educational content.
2. Video Online Marketing Strategy
Video is a great way to engage with your audience. With over 4 billion video views per day, video is more important than ever. Create videos that help solve problems for your audience.
What I love about different media is you can repurpose content to different media channels like blogging and video. Most of all, learn how to drive traffic to your YouTube videos and create a successful brand. Click here to check out this training.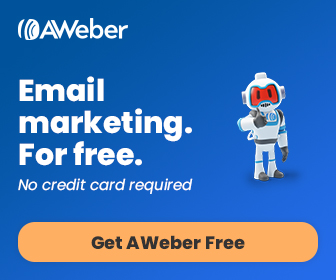 3. Social Media Online Marketing Strategies
Social media marketing is a wonderful way to engage with people online and share your content. Be strategic about what you post on social networks, always providing value and creating curiosity. Make your social postings friendly and informative. Click here for an effective training on Instagram social media marketing.
4. Go with Mobile-Friendly Tactics
With Google placing great importance on mobile strategies, a smart tactic is to get all websites in compliance with Google mobile friendly criteria. Above and beyond that, start focusing more efforts on social media marketing as an online strategy. With a majority of people accessing the Internet via their smart phones, getting on-board with mobile tactics is a move in the right direction to interact with your audience. Check out this article about why mobile optimization matters.
With these tips in mind, the best Internet marketing strategies include being authentic and unique, while providing value every step of the way.
To learn more Internet marketing strategies and tactics, I highly recommend checking out the same solution I use to learn everything about how you can be successful online. Click here to learn more.