If you've been struggling with your blog marketing, let me introduce you to Neil Patel. He is one of the top authorities on digital marketing, having built multiple million dollar online businesses including KISSmetrics, Crazy Egg and Quick Sprout.
I found Neil Patel's blog online because each time I was searching for answers to my blogging related questions, one of his expertly written articles showed up in search results.
One key characteristic of his blog articles that had me coming back for more is that there is no fluff, glossed over information. Each article is thorough and goes into extreme detail about the topic at hand.
Neil shares information that goes way beyond just blogging. His brand-building strategies take a deep dive into other aspects of online marketing including social media, email marketing, relationship building, conversions and much more.
In this article I want to share 3 crucial lessons that I learned from Neil Patel in my online marketing journey.
Top 3 Lessons in Digital Marketing from Neil Patel
There are so many lessons to learn from Neil Patel in marketing I hardly know where to start. I got my list down to 3 lessons that proved most important for my online marketing business.
Belief that anything is Possible
If you are not familiar with Neil's story, you should read it. Building a million dollar business is impressive. But building multiple such businesses is amazing!
Always looking for ways to change his lifestyle, he believed in what he was doing and did not let obstacles get his way. Even after massive failures, he took those and used them as learning tools to push himself even further.
The first and foremost lesson I learned and work on daily is to step into my courage and use the power of choice to make positive changes in the way I conduct my business online.
You may be thinking…what does belief have to do with digital marketing? Everything. You can have all the right information on how to do anything, but without a strong belief in yourself, you won't get very far.
Conversion Optimization
Everyone is so focused on doing everything possible to get loads of traffic to their website. What if you get traffic but don't convert any of those visitors to a lead or customer?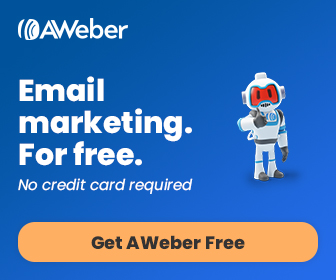 Is all that work worth the effort?
Through Neil's detailed articles, I learned about engaging with visitors to my blog and training people to click.
Having clear calls to action can make all the difference in conversions on your website. In addition, I previously didn't pay enough attending to the funnels I was creating. Neil set me straight on that!
According to Neil, "The first step of a successful conversion optimization strategy is to think of your marketing as a long-term relationship with your audience. There are key milestones in this process that aren't entwined with direct sales."
His detailed piece about conversions helped me understand the conversion funnel and the steps I must take to understand and implement the steps in the process.
Providing High Quality Content
Have you read any of Neil Patel's blog posts? You will know the true definition of high quality content if you read one!
I knew I could do better just by following some simple tips that he suggested in his piece about advanced forms of content.
That's just one example of many that stresses the important of providing real value to your readers. With that, I started writing longer more detailed articles that people like and appreciate more.
I learned that it's not enough to just get traffic to my website. Keeping people on my site is another strategy to conquer and Neil's guidance is helping me achieve that too.
Conclusion
Although I talked about 3 lessons learned from Neil Patel, there are so many more. His brand building strategies and thinking outside the box will surely lead me to implementing some exciting strategies this year that I know will have lasting results.
If you are not familiar with Neil, I highly recommend you head over to his website. Even if you implement a tiny slice of what he is teaching, I have no doubt your online marketing will improve.