Building your MLM team within a culture of positivity is the way to start reaping the rewards of continuing to get paid after the work is done. It's also known as residual income.
Sounds easy, right?
What happens when you discover that individuals on your MLM team reek of negativity and are spreading it around like wildfire?
Helping the negative people on your MLM team before it gets out of hand is crucial to the success of your business.
How do you keep your team moving forward in a positive direction when individuals are gossiping, complaining, or being negative in other ways?
You may be surprised that negative people are part of your team. This is network marketing, right? A positive environment where everyone wants a better life for themselves and family.
Well, the bad news is that negative people exist in the world in all walks of life. Some of them might join your team.
So, what can you do?
How to Deal with Negative People in MLM
Learning to deal with negative people on your MLM team is a good skill to learn. You don't want negativity to spread throughout the team!
Here are some tips to help negative people on your team.
1 – Qualify Prospects. Not everyone you talk to will be a good fit for your MLM team. If find a prospect that is extremely negative in most conversations but really wants to join your team, consider whether you want to deal with that person going forward.
This is your network marketing business. You can pick and choose who you want to work with. There is nothing wrong with telling a person that they are not a good fit for your team.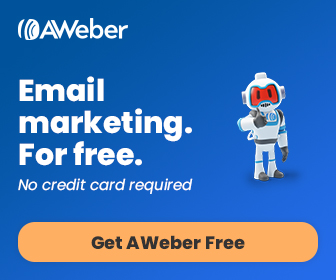 Don't be in a mindset of desperation and accept just anyone. If you end up with a bunch of negative team members, your business will suffer.
Take the time to get to know people and be choosy about who to recruit onto your MLM team!
2 – Be Clear and Realistic about Goals. Before you ever recruit someone onto your team, be clear about goals and expectations. Imagine if a person joins your team believing they will make $10,000 in their first month? That is not realistic and they may become very negative about your and your MLM company when that goal falls short.
By being clear about goals and expectations in MLM, you can set a person up for success!
3 – Express Appreciation. Encourage your team members whenever and help them feel good about even the smallest win. Call them on the phone and tell them what a  great job they did or send a card letting them know that you appreciate them!
The little complements and rewards can go a long way in helping people feel more positive and enthusiastic about what they are doing.
4 – Give Your Team Strategic Tools. So many times, an MLM sponsor will just tell a new team member to go talk to strangers at the store or contact everyone on their warm market list. Building a business is so much more than that!
Make sure your MLM team has access to the tools and training for success! You can point them to the tools in the company online back office and recommend books to cultivate a success mindset.
Don't leave your team to figure things out! Help them be successful.
Conclusion
Don't let negative people steal your dreams. Use the tips in this article about helping negative people on your MLM team. If nothing works, then get better at recruiting people who are a better fit for your business.