I get this question a lot. Is My Lead System Pro worth it? Before I dive into what's so great about MLSP and how it can help you change your business for the better, I want to share with you what it is.
My Lead System Pro is a comprehensive educational resource for you to use, learn from and implement. It is NOT a magic bullet that will make leads appear in your business through magical means.
It's a system with a wealth of information about everything from prospecting to video marketing, and Facebook marketing to Linked In (and everything in-between.)
MLSP was created for network marketers to learn how to leverage the Internet through a variety of marketing strategies to get more leads and make more money.
Now, the sad truth is that no matter how great of a tool we have in MLSP, if you don't use it, it will be useless to you.
Lots of people join My Lead System Pro thinking that leads will suddenly appear. That is simply not true and ridiculous.
You have to do the work, stay consistent and be disciplined. However, all the training and tools offered by MLSP are well worth the price of admission.
Why My Lead System Pro Really Works
Everyone wants to live the dream and change their life for the better, but few are willing to do the work! If you join MLSP and don't use it to its full potential, then it certainly won't be worth it for you.
But if you are that person who is a go-getter and you are dead serious about making things happen in your life, then you will gain a lot from what My Lead System Pro has to offer.
Here a two points to consider about MLSP and your business.
MLSP is a tool. This point is worth repeating. I talk to people all the time who get all hyped up about the results that they see others getting with MLSP. They have the mistaken notion that leads will just start magically pouring in. What's missing? The people who are experiencing huge success with My Lead System Pro are putting the work in. Seriously, people come and go all the time in systems like MLSP because they are looking for the easy button. Well you won't find it here. What you will find is a comprehensive tool where you can learn how to leverage the Internet, get leads and build your business.
The Cost. I joined the MLSP Mastery membership. Is it worth it? Of course it is! I've learned and implemented more marketing strategies than ever before. I no longer work at a full time job. I've worked hard for it. So think about this. If you join MLSP and actually use it and implement what you learn, you can earn that monthly membership fee back and then some. That's what you want right?
Finally, I want to say that I talk to lots of people every day. They all have the same problem with their business. They cannot find people to talk to. They don't understand how to leverage the Internet and social media to find and share with people. With MLSP, you can learn how to solve this problem. That's all.
TAKE ACTION NOW – Join  My Lead System Pro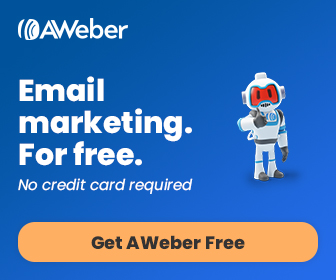 If you are ready to work hard, take My Lead System Pro for a spin. Try the 10-day trial membership to see if it's right for you.
This system truly works for those who work it.
I highly encourage you to CLICK HERE to see if My Lead System Pro is worth it for you!