Having the right MLM training is important, especially if you are struggling to make a profit in your home business.
No matter had fabulous your MLM opportunity is, you still need to spend the time for training.
If not, then discouragement and frustration will be your best friends.
Many distributors don't bother with network marketing training and that is a big mistake. It's like anything else. I am sure that when you started a new job, you had some type of initial and ongoing training to learn what to do!
And, if the person who sponsors you into a network marketing business does not provide MLM training, run for the hills. Why? Because this is what will duplicate and then you end up with a team of people who have no idea what to do. That is, if you can even recruit them!
Proven MLM Training Tips to Explode Your Business
Building a successful home business is what you want, right? I thought so! Pay attention to these MLM training tips. There are many more that you can learn about. Just click here.
Treat your business like a business.
Here is a fact I love to throw around: A real business takes hard work and dedication. You will profit from a business in the long run. Hobbies just cost money but are easy to do.
This is the first part of your MLM training that you should take seriously. The reason most people do not succeed in network marketing is that they do not treat their business like a business. By treating it more like a hobby, it will pay you like a hobby (see above.)
Get serious. You need to show up every day for your MLM business. If you work at a job, you don't just go in when you feel like it. You go to work every day or you would be fired. You show up for other people, shouldn't you show up for yourself?
When you made an investment in your business, you spent under $200. That's not a lot of money and it's easy to either walk away or just do nothing and not think much about your investment. That is the wrong mindset.
Be duplicable with MLM Training
Do you run around town sponsoring people by putting up signs at the side of the road? That might work for you but it cannot be duplicated by your MLM team. To be effective, MLM training must be duplicable. This means it's easy enough for anyone to do and teach. If it's complicated or crazy (like putting up signs), then it will not duplicable and you won't have a business.
What you need is an MLM marketing system that anyone can duplicate!
Click here to check out the one that I use for myself and my business team.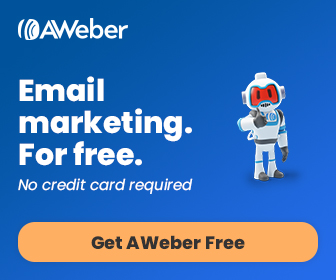 Learn how to market
MLM success training does NOT include running your mouth about your products or opportunity to others. You need to be attractive to people and I don't mean how you look! Be that person that others want to talk with. You need to be interested in the person instead of interesting!
People join a home business or buy an MLM products because they have a problem that needs to be solved! You have the solution so you need to find out their problem. Be a detective to discover if your products or network marketing opportunity is a good solution to their problem. You learn how to do this through MLM training!
Finding new people to talk to and multiplying your team quickly takes MLM training and skill. If you are ready to start making money instead of excuses, get serious about learning how!
Stop struggling with your network marketing business and click here for your free MLM training.