If you've tried getting leads for your MLM business without success, it could be that you made the beginner's mistake.
To get leads and earn profits takes some work on your part.
The good news is that the best MLM tips are the simplest: Work smarter, not harder.
In this post, I have some ways for you generate network marketing leads online.
5 MLM Tips to Generate Leads for Your Business
The best way to succeed in network marketing today is to generate your own leads. Here are some ways to help people find you online through attraction marketing techniques.
1. Generate Leads with an MLM Blog
Starting a blog is one of the most effective ways to generate leads, make sales and build your network marketing business.
People continually search the Internet for information. Now imagine if they you're your MLM blog.
In this business, we are taught to talk to lots of people. The problem is that most of those people don't really care about your products or business.
The good news?
There are people who are searching for what you have to offer! If you start a blog, then you can attract new MLM leads who are looking for the type of products or services that you have.
2. Offer Freebie Giveaways on your Blog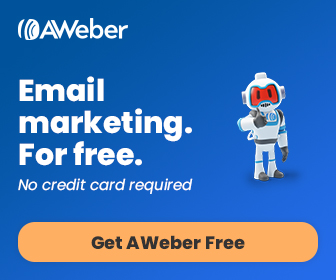 By starting an email subscription list and offering freebie giveaways, you can continue building relationships with your leads. For example, you can offer a free download in exchange for a person's email address.
Then, you can continue communicating with them via email broadcasts. It's a great way for people to get to know you better and decide whether they want to stay on your list, buy your products or join your MLM business.
3. Evaluate your Prospect's Communication Preference
Once people opt-in to your email list, you can contact them in a number of ways. If they provided a phone number, you can call them.
Some prospects will be more comfortable with email interaction, but feel more pressured on the phone.
Your prospect could slip away if he or she feels uncomfortable. Apprehension is the first barrier when doing MLM recruiting. If you've chosen an MLM product you believe in, let your confidence sell the product and the system across all communication platforms.
Confidence is infectious, and confidence overcomes apprehension. Your MLM recruiting efforts will be less straining.
4. Update Your Website on a Regular Basis
This is another of my favorite MLM tips. A "NO" today can be a "YES" tomorrow. Studies show there exists a grey area between "NO" and "YES". This means that some prospects you've done recruiting on for your MLM program, who have turned you down, continue to keep an interest.
These MLM leads will be checking your website for updated content. And nothing says "something is happening here" better than a website with frequent updates and changes.
Your gray area "NO" will want to become a "YES" if he or she feels like they are missing out on something. Frequent updates to your website speak loudly in conveying activity, promise and profits.
You'll find an old MLM recruiting effort will pay off down the road.
5. Create Content that Provides Value to your MLM Leads
As you develop new content for your website, be sure that it provides high quality value to your audience. You should aim for solving problems for your potential customers.
You can do some keyword research to discover the type of content that your audience is searching for online.
Once you have a few blog articles published, you will find yourself attracting prospects that show an interest in your business. These are your best network marketing leads!
Conclusion
Learning how to generate your own network marketing leads is the best way to find prospects that have a true interest.
Using a marketing system can help you learn the needed skills to get started.
If you do not have an MLM marketing system, it's time you started using one! Grab your access to an MLM training video.