If I gave you the best MLM Tips for building a profitable business would you take action?
That is the question.
You can get MLM tips just about anywhere online. You've probably already learned lots of network marketing techniques and strategies. Everything you need to build a successful business.
But few will actually implement them.
That's why these tips focus on your mindset. That's right. If you want a successful MLM business, you'll need to develop a success mindset.
Once you decide on who you want to be, work on developing yourself into that person. Put your brand and personal touch on everything.
In other words, it's your MLM business – make it your own. Learn more about that here!
MLM Tips: Why You must be Your Own Brand
In network marketing, each distributor is an individual. You have your own personality. Right?
Here's the most important strategy I learned from my MLM business that I do full time.
You can use the same script as someone else.
You can use the same approach as someone else.
You can post the same stuff on social media.
However, even if you follow all the best MLM tips, your results may be different than the person who offered the tips.
Why?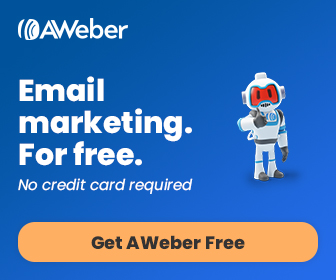 Everyone is different.
Why is it that someone can copy everything I do and not get the same results as me?
You are a unique individual who will attract a different group of people than I will.
That's where attraction marketing comes in.
MLM and Attraction Marketing
Here one of the most important MLM tips. Even if you do exactly what I do, we have different personalities.
You will resonate with some people, not with others.
Same with me.
It's all about attraction marketing.
People don't join a business, they join people.
People buy from those they know like a trust. One of the most crucial MLM tips is that people will join you because they like you.
When you implement proven marketing strategies, you can start attracting large numbers of people who are willing to look at your business opportunity.
The more prospects that agree to look at your business, the more probably that a certain percentage of those people will join.
More MLM Tips to Learn From
First, I have to tell you. Stay from comparing yourself to others in your MLM company.
Just focus on what you are doing and keep doing what works for you!
Being consistent with income producing activities that work well will get you the results you want.
If you are not sure what to do, don't feel bad. We've all been there.
When I was in your position, I started using an online marketing system called My Lead System Pro.
I followed the marketing strategies and started using the many marketing tools. I learned how to take consistent action for the marketing strategies that resonated with me.
This is the key to online success and one the most powerful MLM tips you will learn. You will meet lots of people that will tell you this or that marketing strategy is the best one. Here's a newsflash. The best strategy for you is the one that you resonate with!
For me, blogging is a treasured asset that has pulled in thousands of leads and customers!
The Real Deal about MLM Tips
If you've been searching the Internet for the "how-to" of Internet marketing for MLM, your head is probably spinning by now.
That happened to me too.
I just wanted one single place where I could get everything I need to succeed. That is MLSP. All the marketing strategies from top experts who are getting real results.
All the tools I need to succeed like the CRM, Sales funnel pages and MLSP Sites to build a second blog!
Wherever you decide to learn the best MLM tips, chose a single marketing strategy and take action until you master it.
Give MLSP a try – CLICK HERE for details about your 10-day trial membership!