Once you learn to master these MLM sponsoring tips, you will be amazed at how successful you will be in as a network marketer!
Glad you are here and willing to learn. That shows you are growing as a leader!
Most people make a big mistake when they start a home business. Maybe you recognize it? We've all wandered around looking for someone to sponsor. I even know people who specifically go to the local Walmart to find people to pitch their opportunity to.
Do you think that works? Nope. I've done it!
There really is a better way. Once you learn it, you won't be wandering around the grocery store anymore looking for prospects!
MLM Sponsoring Tips – Give Value
Here's something to think about. People will join your MLM business opportunity because of you, not  necessarily because of the business. Make sense?
When you become a person of value in someone's life, they will trust you and look at your opportunity because of who you are. So the biggest MLM sponsoring tips I have for you today are to learn how to master value-based sponsoring.
When you give a lot of value to your community, and then you ask people to attend a meeting you are holding about your business, they will usually go because of you not the company you are representing.
On the other hand, you can be part of the top network marketing company in the world, but if you continue to pitch people without value, it just doesn't work too well.
If you want real success with MLM, providing value is the best thing you can do. And I when I say community, that can mean your local area or the online community. It doesn't matter which.
Seriously, after providing value via the Internet, I had over 9,000 customers and sponsored over 125 people on my team. You can't do that by wandering around looking for people at the mall!
Here are the fundamentals: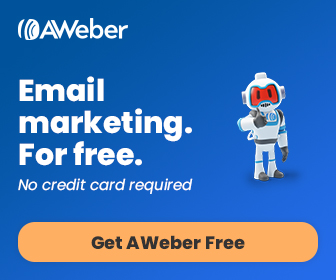 You need an online marketing system. This is a must-have that provides you with value that you can then in-turn offer to people. It's outside of your MLM business opportunity. The affiliate marketing products within the system will help pay for you to generate leads. It's a genius system because the value is in the system. This is also called a funded proposal and we have the best one. Maybe you heard of it? It's MLSP.
You learn to generate traffic to your online website or capture pages with a compelling offer.
Here is the real power of these MLM sponsoring tips. You connect with these people (leads) by calling them or interacting on social media. Find out their wants, needs, and desires and then you can offer the solution to their problem! You then make money by adding value to people and gain a loyal following of people. As you continue to build a relationship, people will start to trust you.
The power is first in connecting yourself with an alliance of people who are all moving in the same direction as you are. Whenever you have a group of people who are united for a common cause, you can do more than if you were all alone.
MLSP is a way for you to solve your problem of wandering around searching for people. You will be astounded by how powerful this community can be for your home business.
Make a decision. Do not let your past equal your future.
Click here to join our MLSP community today. Not only will get MLM sponsoring tips, but a mastermind of thousands of people just like you moving in the same direction.