How much time are you spending on MLM recruiting to build your business? If you really want financial freedom – and I assume you do – then you need to spend a minimum of 80 percent of your time in recruiting mode.
Have you ever wondered why some people are wildly successful in network marketing? If is because they follow that rule.
Building your downline is the way to succeed and you can only do that if you are consistently recruiting and sponsoring people into your downline.
You may be spending a lot of time leading with the product and talking to potential customers. That will only help you build a downline if you continue a relationship with those people and introduce them to the business.
One thing I love about customers is that they love the products. Those are perfect prospects for MLM recruiting after they have a chance to use the products even more.
Is MLM Recruiting a Numbers Game?
If you focus most of your time and energy on MLM recruiting, you will be a better position to leverage the time of your downline. With a well-trained team, you are duplicating yourself with more people each producing volume instead of just you doing all the work.
Add customers to that mix and now you have an entire team of people all adding to your wealth.
Network marketing is funny business.
Any super successful network marketer will tell you that the majority of their income was produced by just a couple of people on their team.
It's such a tiny percentage in comparison to the overall number of people they either recruited themselves or another person on their team recruited.
In this business, MLM recruiting is so important because most people in your downline will do one of these things: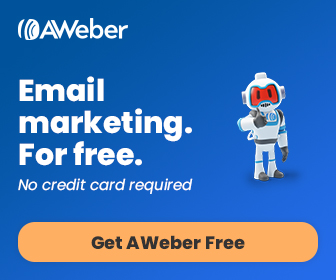 That's usually how it goes. Have you noticed that too?
I bet when your first team member got lazy or quit, you freaked! I know I did!
Here's the plain ole facts:
Within 90 days, 70% of the people you recruited into your MLM business will be gone. That's just the way it is.
So what happens to the remaining 30%? Oh about 27% do a little each month and make a little each month.
Only 3% will be top producers.
You can see from these numbers why MLM recruiting needs to be your top priority. You need a constant flow of people coming into your business.
Successful MLM Recruiting
Let's say that you need to personally sponsor 100 people. You need to talk to ten times that many people!
Most people simply won't sign up even if they are interested. And there goes your MLM recruiting plan!
If you present your business plan to about a thousand people, you should get a ten percent rate of success.
So the challenge is this: How to kick your MLM recruiting into high gear so you have a constant flow of leads to talk to.
What are you going to do?
I say MLM Recruiting is a numbers game. Do you agree?
With that in mind, what is the more effective way for you to connect with as many people as possible each and every day?
The answer is online attraction marketing.
Using this method, I still get people joining my business and customers purchasing products on a regular basis.
Lead generation systems online are the most efficient, quickest and easiest ways of going about MLM recruiting. You can set up your own system and attract anyone who is looking at starting their business.
Then you can focus on bringing in more traffic to your system, whatever it is: blogging, video, or social media.
Find what does it for you and keep at it. If you're just starting out you need to find those hundred recruits.