One of the biggest struggles for home business owners is MLM recruiting. Even if you brought a few people into your business, you may notice that they don't do much.
But those few people that you recruited into your network marketing business won't bring you success. It's definitely a numbers game. Depending on a just a few people is not a good strategy.
You can be part of the top MLM company in the world but without learning the techniques to bring high quality prospects into your business, that won't matter much.
A better strategy is to learn techniques for network marketing recruiting that will bring in as many people as possible to your business. Some of them will actually do something and that is how your success begins.
Learning how to find people interested in network marketing is a matter of learning the MLM techniques that really work!
What is MLM Recruiting?
MLM recruiting is a process where you find people to talk to about your business opportunity. If they are open to it, you present your network marketing business opportunity to them to educate them about its benefits. You then follow up with your prospect a few days later to answer their questions.
Recruiting new people into your business is a process that you should do consistently to build your business.
Network Marketing Recruiting Tips
Some people think that MLM recruiting is just a numbers game. It's much more than just putting people into your organization and hoping for the best. It's about having a good mlm recruiting system in place for yourself so that when you sign up new members, they can also replicate what you are doing.
Here are your top three tips to recruit new people into your business.
1. Be a Leader for MLM Recruiting Success
Are you a born leader? Of course not. No one is. Leaders work on their personal development so they can become a leader.
Here's a key point to remember. People don't join a company, they join people. They want to feel part of something. YOU can create that something.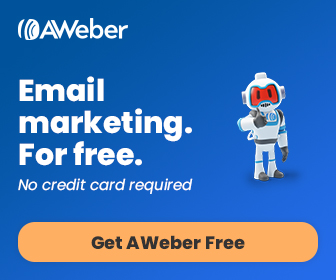 When you present yourself as a leader in network marketing recruiting, your confidence and leadership is what will attract prospects to join you.
I've seen people join MLM companies simply because they were attracted to the leadership and loved the team culture.
It really does work.
2. Focus on Numbers In MLM Recruiting
That's right. It is a numbers game. Talking to a lot of people is a must. What would happen if you talked to one person a week. That would be 4 people a month.
Do you think you would get results and grow a successful business? I'll let you answer that question for yourself.
The more people you talk to the more you will get your business in front of. So how many people should you talk to? As many as possible.
Learn how to invite people in network marketing and always do your follow up.
3. Know What to Say and How to Say It
Do you like boring people that speak without enthusiasm? Knowing what to say in MLM recruiting is just part of the equation. The other part is how you say it. If you share information without enthusiasm and energy, the other person will not be very attracted to what you have to say.
On the other hand, if you share information with high energy, happiness and enthusiasm, another person will want what you have. Make sense?
Practice what you say in MLM recruiting. A fun way to do it is to leave yourself a voice message or record yourself. Play the audio and decide if you would want to join this person (YOU) in network marketing.
Conclusion
Learning the techniques for MLM recruiting is a must for success in your home business. You can follow these three tips and you'll see a change in how others react to what you have to say.
Building a home business can be the most rewarding thing you'll ever do and help you attain the life you always wanted.
I hope you got some value from this post. I appreciate if you would share with others.