Here's the brutal truth about MLM lead generation:
There are WAY too many people in network marketing today that think talking to a few family and friends is enough.
If only it were that easy…
If you're serious about generating leads for your network marketing business, you need to be very strategic with how you promote your business.
Otherwise you're just throwing spaghetti against a wall and hoping some of it sticks [you'll be disappointed when it doesn't.]
Well today I'm going to show you how you can get targeted MLM leads for your business.
Should you Purchase Leads from MLM Lead Generation Company?
If you want to grow your MLM leads list there's one thing you need to know:
Buying leads from an MLM lead generation isn't as effective as generating network marketing leads on your own.
This method seems like an easy way to grow your list.
But is it?
Here's the thing: Make sure you have plenty of money set aside because it will cost you.
People respond to marketing ads through Internet advertising, radio, magazine and more. These leads want to earn income from home and they fill out a form with basic information.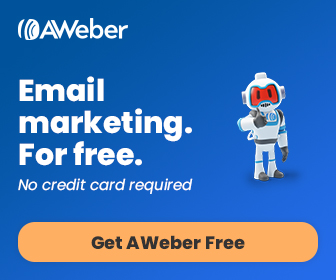 There are two types of network marketing leads to buy:
Expensive and cheap.
Most of the time the higher quality MLM leads have already been screened or fill out a more extensive information form.
The inexpensive leads are usually aged and sold numerous times to network marketers like YOU.
When you contact them, they likely have heard from many others already.
Maybe even the same day!
If you are not comfortable talking to people, this is great practice!
BUT…
The odds of one of these leads joining your team are not good.
As you read this, think about whether this is the best way to get targeted MLM leads. I would put this as a low priority.
Use the Best Offline MLM Lead Generation Techniques
Knowing how to get MLM leads offline is great.
Knowing how to get MLM lead online is great.
But when you can do BOTH?
All the time!
…and when you do, you'll be unstoppable.
Your network marketing sponsor has probably already shared many of offline strategies with you as they are more traditional.
Some of these lead generation techniques include calling your warm market, hosting home parties, and inviting people to MLM recruiting events.
Another favorite thing I like to do is leave my business card on community boards in a grocery store or coffee shop. Don't forget about the post office and bank. These are also great places to leave your card or other enticing information about your home business.
Use the Best MLM Lead Generation Online Techniques
In this section I'm going to show you a strategy that increased my network marketing leads tenfold.
The best part?
You can use it to increase yours too.
That strategy is:
Online MLM lead generation and I've been doing it for quite a while now. I admit it's not for everyone but if it's for you, get cracking!
With the right training you can learn how about using attraction marketing to bring people to you.
I sponsored most of my team in my primary business this way. It works and if you decide to generate your own MLM leads online, you can potentially get a constant flow.
Blogging with your own website is a key MLM lead generation option. It does not cost much except for your time and it stays on the Internet forever. It does take time. If you think you will start getting traffic and leads in a day or week, forget it. This is a long-term solution but one that will reward you big time!
A shorter term solution is generating network marketing leads through social media. You can use any number of social media networks to build relationships with people and add them to your network marketing leads lists.
One of my favorite methods is Facebook ads. They don't cost much and you generate hundreds of leads using this method.
Conclusion
If you really want to be effective at network marketing lead generation, get yourself some training. To build a profitable business, commit to mastering this art. The more you know about it, the more successful you will be.