What's the secret to getting MLM leads online?
You probably know other people that are able to get targeted MLM leads from just about everyone they talk to.
How do they do it? Do they know some business building secret that you don't?
Actually, yes, they do!
And today I'm going to show you proven methods to attract people to you and your business online so you can get more MLM leads.
Why MLM Lead Generation Online Matters
There are many ways to generate leads for your network marketing business. Usually that includes talking to all your family and friends, as well as anyone you meet.
You can see that there are limitations to using these MLM lead generation techniques, even though they work great.
When you get going with MLM lead generation online, you will open up a whole new marketing funnel in which to find more people to talk to about your products and business.
The good news?
These people are targeted MLM leads.
Think of how many people you can expose your network marketing business to with online marketing tools.
It's a bit mind boggling to say the least.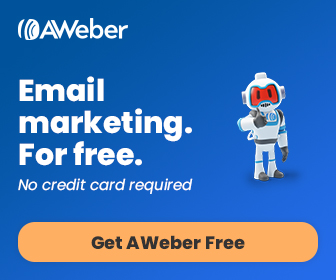 Every day, new leads flow into my online MLM business using a variety of techniques.
Working from home is a dream come true for me. I also get new customers daily and have new people joining my team on a regular basis.
Anyone can learn and use online lead generation techniques to grow their MLM business. If others are doing it, you can too!
3 Ways to Generate the Best MLM Leads Online
You can produce your own targeted MLM leads with online strategies. With the reach of the Internet, it's easier than ever to share your product, service or business with people beyond your local area.
Here are 3 most powerful methods you can use:
Blogging and content creation.
Blogging is an effective method to generate a steady flow of leads for your MLM business. It's my primary method and I've generated thousands of loyal customers. I still earn income from blog posts I wrote in 2009.
Creating blog posts that provide solutions for your audience is key to online lead generation. People are looking for solutions 24/7 on the Internet and you can provide those answers with your blog.
Video marketing.
YouTube has over 4 Billion views per day. More and more people are turning to video to find answers to their problems. You can use video media to provide value in the marketplace. People will get to know, like and trust you, especially if what you have to say resonates with them.
Social media.
With so many social media networks, you have your choice of where to get started: Facebook, Twitter, Google Plus, Instagram, LinkedIn and many more. You may already have an audience on some of these social networks which is a great way to get started with generating network marketing leads.
Creating a Powerful Lead Generation Sales Funnel
Once you have your online marketing strategies in place, you can combine them to create a powerful sales funnel.
Here is a typical sales funnel flow works:
Create a blog post with a strong call to action (make a purchase, contact you, get more information, fill out an opt-in form etc).
Repurpose your blog post content and create a video.
Embed the video in the blog post.
Share the video and /or the blog post in social media communities (without spamming).
When people opt-in or make a purchase, they are captured into your list. Now you can take the relationship beyond your online content by continuing the marketing process via email, phone conversations and social media chats.
That's a simplified outline of how a successful sales marketing funnel works online. Your primary objective with MLM lead generation online is to provide value, get leads into your marketing funnels, and convert those prospects to customers or business partners over time.
Conclusion
I know what you must be thinking. How will I ever learn all this stuff?
You learn how the details of online MLM lead generation with MLSP, an online marketing training platform. You'll get step-by-step education on to start generating leads online for your business.
Learning from top online marketers, you'll know exactly what to do!