Are you struggling in your MLM business? Maybe you are feeling overwhelmed with all the things you need to do or perhaps your focus isn't where it needs to be.
You may even wish to have more hours to spend on your business!
The problem is that if you don't have a daily action routine, all the hours in a day won't help you build a successful business.
Many people wish for a life of freedom where they can work from home and be their own boss. If you've been working for an employer for any length of time, the transition can prove difficult.
Without a boss to give you tasks and daily projects, that job is now up to you! You are the boss of your time so spend it doing the activities that will lead to consistent profits in your home business.
In this post, I share the steps to create a daily action plan for your home business. With a plan, consistency, and a success mindset, there's no stopping you from achieving your dreams!
Get Busy Doing the Right Daily Activities in MLM
What's really keeping you from your dreams? Sometimes it's as simple as leaving old habits behind and stepping out of your comfort zone.
Something I discovered with some of my MLM team members is they were busy all the time. I wondered what they were doing because they weren't getting any results.
I asked several team members what they were doing and they couldn't explain in detail, except to say they spent a lot of time in social media like Facebook. What were they doing?
Nothing productive!
A good daily routine is what's needed to created success in your network marketing business. Cruising the social media sites without a plan won't get you anywhere.
With a list of activities to be done daily, you'll be able to stay on track with tasks that contribute to your bottom like.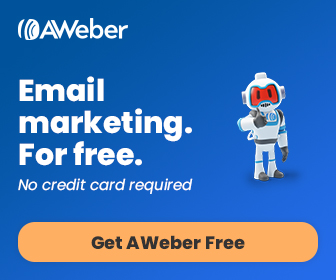 It's no different than anything we want to accomplish, whether it's schools, a fitness plan or something else, you need a daily plan!
Structure your day so you can focus on accomplishing and stop wasting time.
Check out these 5 action items to add to your daily routines.
1. Personal Development Daily Action Plan
Personal development is about working on your mindset and attitude. You can spend at least 20 minutes a day reading or listening to personal development audio.
If you currently have a daily commute to your job, you can use your drive time to work on your personal development.
Personal development recommendations:
Develop yourself into the kind of person that others want to be in business with. No one is born with leadership skills. Daily personal development will help you to grow in ways you never thought possible!
2. Prospecting Daily Action Plan
To succeed in your home business, you need people. Whether they are customers or distributors, people are the lifeblood of your home business.
Build "finding people" into your daily action plan. As a minimum, find 2 people a day to share your products, services or business with. When you spend the majority of your time in the sharing cycle, you can gain momentum and never run out of people to talk with.
I recommend Eric Worre's book, Go Pro.
Prospecting is a must to build your network marketing business. You can do this!
3. Social Media Connections Daily Action Plan
Social media gives you so many opportunities to meet people! There are a number of ways that you incorporate meeting people into your MLM daily action plan.
Create content for a blog or video. Share on social media.
Post a Facebook Live several times a week.
Provide value to your audience.
Connect with people on Pages and in Groups.
When out and about, strike up conversations with people.
Don't just try to sell people on your offer. You are here to help people and build relationships. This is part of your daily marketing activities.
Contact new people daily. If you think your offer is might be a good fit, then share a third-party tool so they can take a look. When you share with at least 2 prospects a day, your pipeline will start filling up over time and your efforts will be rewarded.
4. Followup with Leads Daily Action Plan
One of the biggest mistakes that network marketers make is not following up with prospects. Be sure to make a follow-up appointment before you leave the first conversation. You don't have to accept NO. Usually, that means "Not Now!"
And don't forget to ask for referrals. You would be surprised at how referral marketing can bring huge success!
Always keep in touch with and follow up with previous prospects.
5. Train and Help New Team Distributors Daily Action Plan
When a new distributor joins your team, they have no idea what to do! Train new team members to get them started on the success track.
You can also call someone on your team each to check-in, find out how they are doing, and let them know you are there to support them.
Help your team distributors set goals and point them to any training that is usually provided in your MLM online office.
Train a new team member – this will vary from day to day, but set it out there as a goal and a plan and it will begin to show up.
Conclusion
You can succeed or fail in your home business based on your daily habits. Being busy isn't the same as being productive. Make every action count by following the steps outlined herein.
Do at least one thing each day to grow your home business. If you have more time, add to that list.
Check out our FREE High-Level Coaching: Training Webinars to Help YOU Get More Leads, More Reps, and More Money in YOUR MLM Business!