MLM customer relationships are key to building a successful business. Have you been focused solely on recruiting and pushing your business opportunity? How's that working for you?
In this article, I'll show you why you need MLM customers to get results in your business.
Think about it. Successful network marketing businesses are built on high volume. Volume comes from people who use the products on a regular basis. These can be distributors or customers who love the products.
Click here to learn how to get customers to buy!
Imagine if you have hundreds or thousands of customers on autoship? That will bring you some healthy income each month, especially if they are having great results and sharing with others.
Focusing on MLM customers helped me to build a successful business and acquire thousands of loyal customers.
Video – Why You Need MLM Customer Relationships

MLM Customer Relationships Strategy
Yes, you need a strategy to build and maintain MLM customer relationships. Acquiring a new customer is only the start.
You can create repeat sales from existing customers in addition to increasing your customer base.
Your MLM business is not just about recruiting business partners. It's all about a solid customer foundation and customer relationships are at the heart of that.
No matter what MLM company you are with, we are in the business of helping people, right? We are helping people to lead healthier lives, have better skin, improve their finances, travel for less, and much more (depending on what network marketing company you are with.)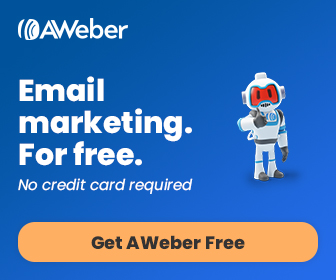 When you focus on your network marketing products or service, you are helping people to improve their lives in some way while increasing your own value to the community. You do care, don't you?
When MLM customers love the products, and get on autoship, you can show them how to reduce the monthly cost by starting their own business. As a next step, you can tell them how to recommend products to their friends and family to recover that monthly cost. Chances are, if they love the products, they are already sharing the information with others.
Be sure to call your customers, email them a regular basis, or send a thank you card for being a loyal customer.
Remember, customers (whether they are distributors or customers) are how high volume gets built and volume is what produces your income.
I hope you got benefit from learning about Why You Need MLM Customer Relationships. Please share and comment!
PS: [Caught on Tape] Watch this Waiter Fire his Boss to go Full Time in his Home Business (very cool!)
CLICK HERE to watch the video.