In every business, return on investment (ROI) is commonly used to measure the rate of return on money invested.
According to Entrepreneur.com, "ROI deals with the money you invest in the company and the return you realize on that money based on the net profit of the business."
Imagine if you were to open a McDonald's franchise? They require a minimum of $750,000 of non-borrowed personal resources to even consider you for a franchise. Even if you started one, it would take you 3 to 5 years with great financial investment in the franchise fees yearly and even greater time and effort.
On the other hand….
In network marketing, the ROI is not so clear-cut but still needs to be measured. Unlike traditional businesses, your greatest investment in MLM is your time and effort. There is very little money invested for the startup and ongoing monthly fees. This makes it the perfect business model for any person that is willing to invest their time and effort, with a little money.
A network marketing business is a 2 to 5 year plan – meaning that if you learn the skills and consistently implement the daily activities, you have the opportunity to reach six figures or more a year within that timeframe.
The ROI of MLM – How to Measure
In a traditional business, if you generate less money than you spend, the business will fold. In network marketing it works a little differently. If you put very little time and effort in or focus on the incorrect activities, your business will fold – no matter how much money you invest in it!
See the difference?
MLM has variables, other than money, that need to be invested. This is exactly what makes it such a powerful business model.
Just because it's not a monetary investment, you still need to measure the effectiveness of your activities.
In looking at the return on investment in MLM, we must understand how our marketing strategies are impacting our business. There is no other way to make decisions as to whether to continue to pursue a particular marketing strategy or change it drastically to have a positive impact.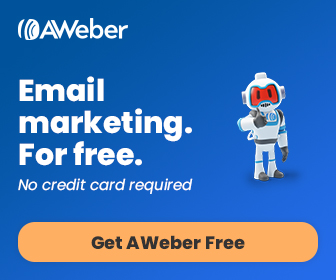 I know many network marketers who spend a lot of time and effort every day but don't get any results at all. Why?
Usually they are focused on what I call "busy work" and not the income producing activities that we all need to be doing. That is finding people to talk to, sharing information and following up.
Keep track on a daily basis of these things:
How many people did I talk to?
How many people did I send to watch/read a third party tool
How many of those did I follow up with?
Did I create video, blog or social media content today?
Did my content generate new leads, customers or business partners?
I created a daily tracker to keep track of some of these activities. It uses a point system with greater points given to activities that have a great value. You can click here to download it. If you have questions let me know.
These are some of the key things you need to measure in your business. For example, if you write blog posts several times a week and get no leads for 6 months, you need to make a change in something: how you write the blog posts, how you market them, etc.
How do you measure the ROI of your MLM business and what decisions have you made based on it?