YouTube marketing works because video is the most effective communication method. You can deliver a message using online video marketing with an effective call to action for your viewers.
According to Nielsen, Multi Screen Video Report, May 2012, "Watching video content on computers has become just as popular as watching video content on television among online consumers."
For online marketers, YouTube video marketing has many advantages. You don't need a blog if writing content is not the marketing strategy for you. You can also save money by avoiding Pay-per-Click ads. By making a video and following a few rules for YouTube marketing, you can generate leads, sales, and new team members for your business.
Marketing with YouTube requires a few simple tasks that you repeat over and over. You can find these step-by-step proven methods in this training.
If you are willing to do these simple things each time you make a video on YouTube, you will get tons of video traffic!
YouTube Marketing Ninja Secrets
You can make the best video ever and post it on YouTube, but if your videos are not ranking on YouTube and Google, it's a waste of time.
Ranking well with your videos is a must for effective YouTube marketing. Videos are another asset that can get traffic 24 hours a day for years to come!
Here are 3 super tips to help with your YouTube marketing:
Find the right Tags for YouTube Videos
Tagging is one of many ways that you can rank your video in YouTube.
You can sit and brainstorm about YouTube tags all day but wouldn't it be better if you could focus in on those tags that already rank well? You can!
Using optimized tags will give your marketing on YouTube a boost. So here is your tip.
Do a search on YouTube for the keyword that you plan to use for your video.
Click the top ranking video. Notice that no tags are visible on the page.
Right-click and select View Page Source from the pop-up menu.
Find the following code in the page source: meta name="keywords" There you will find all the keywords used for that particular YouTube video.
Don't just use all these keywords for your YouTube video marketing! Be sure that the terms are relevant to the message in your video.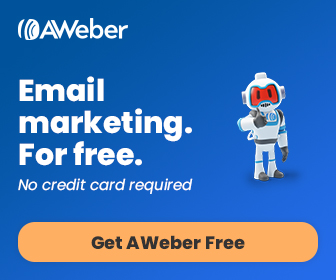 Google Related Search terms
Here's another great way to find relevant tags using Google search. Why should you use this method to find tags for YouTube videos? Because Google will show you all the terms related to yours. No more guessing.
Do a search in Google for your main keyword term.
Scroll all the way down to the bottom of the page and see "Searches related to YOUR KEYWORD".
Edit the YouTube Transcript
When you upload a video to YouTube, a transcript is automatically created based on the text of the video.It's not always correct based on how it's interprets the audio. You can edit the transcript on YouTube and sprinkle your keywords in there. If you put your keyword in every other transcript line that will not boost your YouTube marketing efforts.
Be smart about it. Also don't forget to use inter-changeable words. These are words that mean the same thing. For example, network marketing and MLM have the same meaning.
Video is a powerful marketing tool for your business. You can get a lot of mileage out of single YouTube video for a very long time.
For more tips and step-by-step training on YouTube Marketing, CLICK HERE for Video Traffic Academy!