As a content marketer, having an online marketing strategy in place is a key component to success. With that, comes paying attention to seasonal interests of potential customers and business partners.
What the heck does all that mean?
Season content marketing should be part of your online marketing strategy. There are a few ways to look at seasonal marketing. The easiest way to understand it is to look at how most store market their goods through the seasons.
Usually in the fall, we see intense marketing for Christmas items. Towards the end of the winter season we typically see the spring line of clothing hit the shelves. And don't forget the various holidays! Sales are soaring on those days as the big brands have huge marketing campaigns with promises of discounts!
Your online marketing strategy should take into account how the various times of year affect your business.
Understanding this concept will help you to drive sales and put together an effective online marketing strategy to keep income flowing all year round.
Online Marketing Strategy to Drive Your Business through the Seasons
Depending on what type of business you have, being tuned into the interests of customers is must to effectively sell people what they want. Target marketing is an important part of your online marketing strategy to help you understand what motivates your target audience.
Seasonal marketing is just of many Internet marketing tactics I use to keep the money flowing all year long!
Let's take a look at how a seasonal online marketing strategy for a health-related home business.
Marketing your business opportunity.
In the world of network marketing, summer usually slows down for adding people to the team. Most people are distracted with summer fun and family vacations. But once September comes, teams start growing like crazy again because people are back to their routines and ready to make a change.
Here is why you need be smart about your online marketing strategy. Instead of giving in to the low business activity of summer, work harder than everyone else! Learn how to be more effective by taking a course and put what you learn into action.
Talk about your business to even more people so by the time September comes, you will have planted more seed than everyone else. Believe me, when people are ready to make a change and join a business, they will think of you!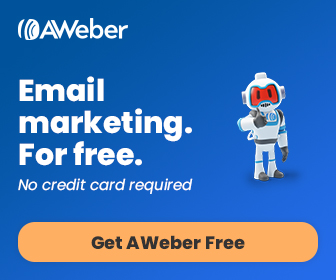 Marketing your products through the seasons
In a health related business, the biggest time of year for sales is the first and second quarter of a year. Does that mean you do nothing the rest of time? No way!
You should start preparing for January up to 4 months ahead of time. Get your online marketing strategy set up so you are producing great content that will be highly trafficked by the first of a new year!
And don't forget about marketing campaigns and customer email blasts. Be sure to put a seasonal spin on your marketing to existing and new customers to keep your sales thriving all year long.
I typically start planning my new year online marketing strategy 4 to 5 months in advance. This has brought in huge sales during the first quarter and beyond.
You can also take advantage of holidays with social media marketing. Everyone wants to get in shape for summer so even after the first quarter hits, you can market your health products for looking good in summer clothes.
The winter holidays offer a great way to market health products too! Everyone wants to look great at holiday parties so it's another opportunity for you incorporate that into your online marketing strategy.
Do not be one of those online marketers who make the mistake of thinking it's a slow time of year and you end up doing nothing. That is exactly when you want to put your Internet marketing plan into action!
Click here to learn more about how you can succeed with right online marketing strategy.