Did you know that you can use marketing on Facebook to grow your business? I wanted to share this important information with you so you can learn how to market and grow your MLM using social media.
As you already know Facebook is the number one social network with over 1 billion people. Can you see why there would be benefits of marketing on Facebook?
Everyone is already on there so growing your business using marketing on Facebook is a natural step.
The trick is learning to do it the right way! That is exactly what I will show you here.
If you have an MLM business, you may have exhausted your warm market or are tired of the 3-foot rule when out and about. Those methods still work, but you can expand your skill set to marketing on Facebook to grow your business.
With Fan pages, groups and personal profiles, marketing through Facebook is a gold mine!
MLM Marketing on Facebook
If you are a network marketer, you need a steady supply of leads to grow your business. Without leads, you don't have a business. If you get one or two new leads a week, it will take you a hundred years to see the least bit of MLM success.
The key to marketing on Facebook is to first understand that it's not about selling at all. No. We are talking here about selling stuff.
Let's focus on finding people to build relationships with instead. Remember, your MLM business is a people business. People are attracted to you.
So, why use Facebook for marketing? That's where all the people are!
Here's a FREE video with details from a top MLM earner who builds her business via marketing on Facebook:

Here are 3 important tips to get free leads and build relationships on Facebook. Anyone can learn and apply these to any business you are building. You do not have to be a technical guru to follow these tips.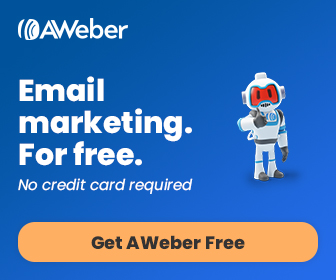 1) Find your perfect prospect. Use the Facebook search box and look for pages or groups that have something in common with you. Choose groups with lots of members. You can like the Page or become a member of the group.
Find status updates that you can relate to. Your job here is to connect with a person that resonates with you and start building a relationship. You see, marketing on Facebook is all about you building positive relationships.
Look in those groups and find status updates that you relate to. Pick a group with lots of members in it. Like the page or become a member of the group.
2) Check out the conversations. Look at status updates and see what people are saying. When you find someone that really resonates with you, then reach out. You want to look for intelligent comments that are positive, smart, and non- argumentative. The key to marketing using Facebook is not to spam with your links but to build good relationships.
3) Reach out and start the relationship. The focus of this marketing on Facebook strategy is not to sell people. Send your first message to a person and simply introduce yourself. Do not put a link to your products or opportunity! You don't even know this person yet! How you know their needs, wants or desires? Ask lots of questions and do make yourself out to be an expert!
Marketing on Facebook can help you get leads and grow your home business. Click here for a free in-depth training on how to do it right.