Have you ever made a New Year resolution only to break it soon after? You may feel super motivated about your goal right now and focused on staying the course.
The bad news is that most New Year's resolutions are kicked to the curb within a short time and then life continues as always. That is, stuck in a rut of wanting and wishing.
In this article, I have some tips for making a New Year resolution and keeping it. Before I get into that, I want to share some interesting facts about New Year's resolutions that will help you strengthen your desire to stick with yours.
Why do People Make New Year Resolutions?
Have you ever been curious as to why people make New Year resolutions only to break them? In exploring the history of resolutions, I discovered that it all started as far back as 153 B.C. According to Wonderopolis:
"The tradition of New Year's resolutions dates all the way back to 153 B.C. January is named after Janus, a mythical god of early Rome.
Janus had two faces — one looking forward, one looking backward. This allowed him to look back on the past and forward toward the future.
On December 31, the Romans imagined Janus looking backward into the old year and forward into the new year. This became a symbolic time for Romans to make resolutions for the new year and forgive enemies for troubles in the past."
Fast forward to today and the tradition of New Year's resolutions continues. Some people make resolutions for the new year just out of habit and tradition. But nothing serious is going on there.
The new year is a great time to get a fresh start. But really, why wait until the first of the year to make changes? I believe that we should have ongoing goals that we work on throughout the year.
New Year Resolutions Success Rate
The New Year resolutions success rate is not great, but remember, you don't have to be a statistic.
Stick with resolution for first week – 75%
Past 2 weeks – 71%
Past 1 month – 64%
Past 6 months – 46%
Where do you fit in these New Year resolutions success rates? Where do you want to fit?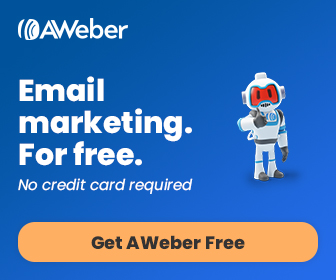 What are the Top 10 New Year Resolutions?
Can you guess the number one top New Year resolution? Not too difficult.
According to a study by the University of Scranton, the top 10 New Year's resolutions for 2014 are:
1. Lose Weight
2. Getting Organized
3. Spend Less, Save More
4. Enjoy Life to the Fullest
5. Staying Fit and Healthy
6. Learn Something Exciting
7. Quit Smoking
8. Help Others in Achieving Their Dreams
9. Fall in Love
10. Spend More Time with Family
What are your top ten? Leave a comment below! Mine are (in this order):
Enjoy life to the fullest
Staying fit and healthy
Spend more time with family
Help others achieving their dreams
What are the Most Broken New Year Resolutions?
It's no surprise that the top resolution is losing weight and the most-broken resolution is losing weight. According to MentalFloss.com, these are the most broken New Year's resolutions:
Losing Weight
Making—and Saving—More Money
Working Out
Getting a New Job
Eating Healthier
Stopping Smoking
Managing Stress Better
Improving a Relationship
Tips to Achieve New Year's Resolutions
What will you do different this year to make a New Year's resolution and keep it? Those statistics are not great but you don't have to be a statistic.
You can achieve anything you put your mind to. Making a New Year's resolution and keeping it is definitely within reach.
Here are 5 tips to make them work for you:
Why wait until New Year's to make a resolution to change? Create and revisit goals on a monthly basis. Take action daily to make it happen.
Set realistic goals that are achievable. Stick with one goal instead of 5 or something like that. If you make too many New Year resolutions, the chance of succeeding with any is slim.
Create New Year's resolutions that you can reach with small steps each day. For example, if you have a goals of losing 40 pounds in a month, that won't work. But losing a pound or two a week is achievable over a longer period of time. In the same way, if you start a home business and expect to make six-figures in your first year, that is likely not achievable. Be realistic with resolutions this New Year!
Find a success partner. If you can talk on a regular basis about successes as well as where you missed the mark, you will be more accountable to your goals.
What can you do right now that will contribute to achieving your New Year's resolution? Watching TV probably won't so turn it off.
Are you making a New Year resolution this year? What will you do to keep it and make sure it happens? Leave a comment – would love to hear from you!
PS Ready to make this your best year yet? Check out this six-figure blueprint and find out how you can make it happen!