Are you struggling to make more sales in your home business? It's a common problem. With so many MLM businesses, it seems only a tiny percent build a successful business.
Surely there is a lot of competition but don't let that discourage you. Are you one of those people who give up after a few weeks? That's not enough time to make more sales and have them pour in.
When I started my home business, it took me three to four months to start making sales on a consistent basis.
Imagine if I had given up in that third month?
In this post I have three things that every home business owner should learn. Do share this with your team or anyone who wants to make more sales in MLM.
3 Things Every Home Business Owner Needs for Success
Successful home business owners need skills and the ability to develop themselves into the successful person they want to be. If you purchased a MacDonald's franchise, you would have to learn some skills on how to run it, right? How would you ever just jump right in knowing nothing about the business.
It's the same with a home business. Except that people think they can succeed without doing the necessary work!
Click here to learn how to create leverage in your business through attraction marketing.
Here are your tips about how to make more sales in your home business:
Believe in Yourself to Make More Sales
I know what you are thinking. What does self-belief have to do with more sales? Well, everything.
Believing in yourself, your product, and your business is what will help you gain the confidence you need to share your product with others. Without this belief, you have little chance of making a single sale.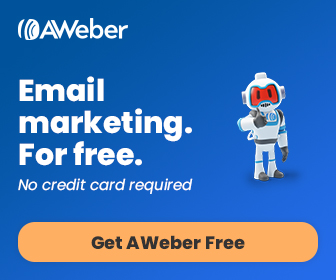 Here's what I mean. Have you ever been approached by someone who appears to lack confidence? How does it make you feel? Do you want to buy something from them?
There you go.
Self belief equals confidence. You must also believe that you can truly help others. The more confidence you have, the more others will be attracted to you!
Keep a Customer Focus to Make More Sales
If you really want to make more sales in your home business, keep your focus on customers. Remember, your customer is the person that adds to your bottom line so be good to them. Every potential customer you encounter is your chance to grow the relationship and do better.
Provide value every step of the way and always show your gratitude. It's not really about how much money you will make, it's about how many people you will help. The money will come!
Focus on the process and not the results. Your customers are the most important part of the process towards success.
Be Fearless to Make More Sales
Paulo Coelho said, "There is only one thing that makes a dream impossible to achieve: the fear of failure."
Boy was he right!
One of the biggest reasons why people fail in their home business is FEAR! You may have dreamed about starting a home business and having massive success but if fear gets in the way, it won't happen.
If you truly want to succeed, and I know you do, overcoming fears every step of the way is an absolute must.
Learn from your mistake and keep moving forward to make more sales. Failure is not an option!
Conclusion
If you are serious about making more sales and creating a successful home business, follow the above tips. It's a process that takes time and patience. I learned so much over the years and have been able to also  create leverage in my business through attraction marketing.