You may be wondering if you can make money online. Isn't that what everyone wants to do? Most people think this is a quick and easy way to earn income.
If it were, don't you think everyone who does it would be a 6-figure earner or millionaire by now?
To work from home online is like a dream come true for many.
One of the reasons why people fail is because they did not do their homework to understand what is required of them to make money online blogging. They do it for a while and give up due to no results.
Does that sound familiar to you? There is so much hype out there about blogging to make money online that it's ridiculous. There are also a variety of ways to monetize a website with certain products.
In this article, I am not going to get into how you should monetize to make money online. Instead, I want to tell you how to be efficient with your time and to write articles that will drive traffic. Do you agree that writing articles that bring in zero traffic will also bring you zero dollars?
Good, then we are off to a great start here.
Make Money Online – Write Traffic Generating Content
I have two important things to share with you that you really need to pay attention to before you dip your foot in the blogging world. If you don't do these things, don't even bother getting started.
You may be wondering who I am  and why you should listen to me. I won't get into a big story here but my blogging on just one of my websites has brought in thousands of paying customers that also do repeat business. When I started to make money online I was blown away by the power of blogging if done correctly.
Here are my 2 important tips for you:
In order to make money online, what the heck should you blog about?
That is a great question. Here's a big mistake that people make. They write about whatever. In fact, I've listened in on webinars where people are told to blog daily about anything. Seriously friends, do you really think that will enable you to make money online? I think not!
If you want an online business, you need to get serious here! When you take the time to write an article, make it good and relevant to how you are monetizing your blog. For example, let's say you are selling health products through your website. Your content should be focused around that theme. If you write about your latest art project or the new pair of boots you just purchased, do you think that will add authority to your website? Who are you trying to attract?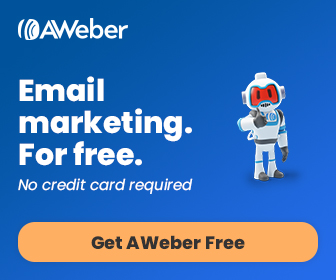 Figure out who your target market is, what your overall theme is, and focus your blog content around it. Stop wasting time writing about topics that are unrelated to your monetization theme.
Educate yourself on how to write the best content with Posting on Purpose for Profit. It's a worthwhile investment and will save you from the pain of doing this the wrong way. Click here to learn more.
Do your keyword research to make money online blogging
Now that you know what to write about, you also need to spend a few minutes using Google Keyword Tool to research keywords. To make money online blogging, this is an absolute must. Not a maybe or sometimes, just do it.
Ask yourself this question. What would happen if you wrote the most awesome article ever but got no web traffic? Well there you go.
That is exactly what can happen without proper keyword research. There is a big difference between your webpage showing up on page 50 of Google or page one. Being on page 50 will bury your dream to make money online.
I prefer page one, how about you?
When you do this research you are looking for the valuable keywords, the ones that people are actually searching for. You also need to know the commercial value of the keywords. Like anything else, if you seriously want to make money online, you need to put some work into it.
It will take time and consistency for you to grow your online business into a profit making machine. Remember, you will not make money online fast but your growing blog asset will reward you greatly over time.
Educate yourself first and foremost about keyword research before you dive in. The most comprehensive guide is Predatory SEO. It is a proven system that you will teach you how to optimize your articles to get first page search engine rankings. These rankings drive traffic. Then you make money online by converting the traffic to money. Click here to learn more.
It's possible to make money online blogging if you do it right. Have you tried it? Leave a comment about your experiences.