Make money blogging sounds too good to be true. Is it possible or is it a pipe dream? You can do anything you set your mind to. But I am sure you didn't stop by to hear that.
Having more than one income stream is a good thing and almost a necessity these days. There are so many advantages to making money through Internet marketing. But before I get into that, I want to explain why I know that it's possible.
I've done it for a few years now. When I first started, I had no clue what I was doing and still made money! I know, crazy!
But let's get serious and fast forward a few years to when I did know a few things. In 2009, I joined a network marketing company and loved the products so much, I decided to blog about them. In less than 3 years, I had over 9,000 paying customers. Yikes! That's a lot of customers, yes?
Think about how much income that translates to! They are still my customers and I get a lot of repeat sales as well as new customers coming in every day.
It doesn't matter if I am on vacation, sleeping or haven't written a post a few days. You can definitely "make money blogging" but most people won't.
Did I burst your bubble? I hope not, read on.
Make Money Blogging with Affiliate Marketing
Internet marketing can be very lucrative. For one thing, your blog is an asset. It's not like an email that you send. Instead those articles stay on the Internet forever or until you delete them. I still make money from articles I wrote in 2009. I shudder to think what would have happened if I chose not to write them!
The reason I said most people won't make money blogging is because it's true. Here's why. It takes a lot of consistency and effort to write articles every day. You will not make money on day 1, day 7 or maybe even day 90. Who knows, it could take 6 months to see real results.
Do you have what it takes to continue blogging even if you see no monetary results? If you do not, then this is not for you.
Seriously, in 2009 I wrote articles nearly every day for 3 months and did not make a dime. And then the magic happened and it's been happening ever since.
What if I had quit? See what I am saying here?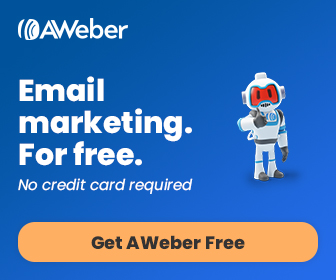 If you are just getting started, affiliate marketing is a great way to go because you get to sell other people's products. These can be through a merchant, a network marketing company or digital products like MLSP provides.
You write articles that are of interest to people, they click a link in your article to purchase the item, once the transaction is made you make money blogging! Sounds easy, right?
In theory it is.
If you really want to make money blogging, learn everything you can about SEO (search engine optimization). You need to drive traffic to your website.
Most people won't follow through and will just give up. Is that you? If it's not, and you really want to learn, the Posting on Purpose for Profit training is a good way to start. You may as well learn from a pro.
Just remember, be consistent and follow through in order to make money blogging. If I can do it anyone can! Contact me with questions.