Long tail keyword phrases take search from the general to the specific. If you are a blogger, you've probably heard about keyword research to attract more traffic to your website.
It takes a lot of work to find long tail keyword phrases to focus your content around. That is exactly why most bloggers don't do it.
If you take the time to aim for long tail search terms in your content, you will get higher quality traffic.
Here is what that looks like:
The more generic keywords get more search results but are less targeted and less likely to convert.
The more specific keywords get less search results but are more targeted and more likely to convert.
Oh, I know what you are thinking. Less search results equal less traffic to your website. Even though each individual piece of content gets less search traffic, all the content together will add up to bigger and higher converting traffic.
Use Long Tail Keyword Phrases for People
One mistake bloggers often make is writing content for the search engines. That might get you lots of traffic but not conversions.
You have to write for people too! That's where the long tail keyword phrases are really important.
People search for specific things and want specific answers. How many times have you typed a question into a search engine and got a bunch of generic content back in the results?
It's takes too long to sift through it all. I prefer to click on the article that contains the long tail keyword phrase that I typed in.
Here's what I mean. If I want to buy a new Canon point and shoot digital camera, I can search on "digital camera." The search results will show me every site that has any type of digital camera. It would take me forever to find what I am looking for.
Instead, I'll use the long tail keyword phrase "Canon point and shoot digital camera" to narrow my results. Now, the results show me only those websites that are specific to what I am looking for.
There a good chance that I will find what I want and be converted to a happy customer!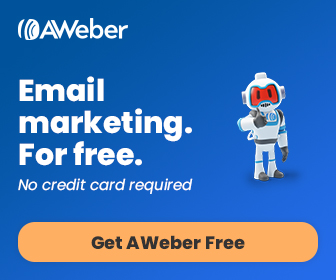 How to Find Long Tail Key Words
You can really corner the market with the right keywords and find yourself with a growing readership and lots of traffic!
So how do you find these golden words?
There are many ways to go about finding the right long tail keyword phrases for your content. I prefer to use tools that help me use my time efficiently. Here are three tools that will come in handy. They each have a free trial so you can try them out first.
It's so worth it! Having a long tail key words generator will save you lots of time to find the best converting long tail keyword phrases to wrap your content around!
Long Tail Pro – start with the 10-day free trial to get a taste of how easy it is to find profitable keywords and analyze your competition! It's a great long tail keyword finder! Get started here.
HitTail – start with their 21-day free trial to dip into promising long tail keyword phrases to target for best results. Get the details here.
WordStream – you can use their free keyword tools that will save you lots of time. Choose from Keyword Suggestion Tool, Keyword Niche Finder, Keyword Grouper, Negative Keyword Tool. Click here to learn more.
Using long tail keyword phrases will help your visitors narrow down their searches and find you!
Take the time to do the necessary research. You will reap the rewards in the long-term. Happy visitors, happy blogger!
What are your thoughts about long tail keyword phrases –  please share and comment!