Is link building still effective for search engine optimization?
Although it's not the only strategy for SEO, link building remains an important aspect of it, especially for boosting your search ranking.
Search engine algorithms have changed a lot over the years. In the old days, you could do some link building tricks and rank on page one.
While that is not the case anymore, using the right link building strategies can still factor into increasing your search engine results.
If you are still struggling to build back links, check out these 5 strategies that work.
1 – Create Outbound Links to Quality Sources
Do you include outbound links in your blog posts? Whenever possible, link to quality sources. If you try to include at least 2 in each post, you should get some benefit.
Including outbound links is a good SEO practice. It can contribute to your on-site search engine optimization and the sites that you link to may just reciprocate.
A couple of things to keep in mind with this link building strategy:
Do not link to your competitor websites.
Do not link to crappy websites with low-quality content.
2 – Pay Attention to Social Link Building
Are you sharing content in your social media networks? This is another important link building strategy.
Share your own content as well as other content from reputable sources. Then you'll always have something to post in social media sites like Facebook, Twitter and Google Plus.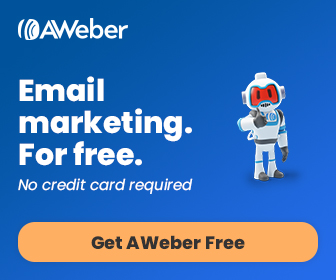 The point in curating content is that these other sources may share your content. Not only that, you'll start gaining more followers and engagement when you consistently post high-quality content.
Then when you post your own, you will likely get more shares and therefore build more back links to your website.
3 – Find Active Forums and Start Participating
You can get quality back links from forums. Make sure you only participate in active forums or you will waste your time.
Look for forums that are related to your content. Find topics where people are looking for solutions and then you can respond with some helpful verbiage along with a link to a helpful blog post.
Be sure to read the rules of the forum before posting links since some may not allow it. And of course, always be sure that your link is relevant to the discussion in which you are participating.
4 – Be a Guest Blogger for High Traffic Website
Guest blogging is still a great option to build quality back links.
Imagine if you wrote a blog post on a high traffic website and got quality back link out of it? Not only will you have a good back-link, but you'll also get lots of traffic from that site.
Make a goal to find one website per month to write a guest post for.
5 – Create Helpful Infographics for Back Links
Have you noticed how popular infographics have become?
You can easily take one of your popular blog posts and covert the information into an infographic. There are plenty of free websites with wonderful templates.
Many times, I've shared other people's infographics on my blog as well as in social media. They likely get a ton of traffic that way too.
Creating infographics is a great back linking strategy and it's not difficult to accomplish.
Conclusion
These 5 link-building strategies are easy to implement. It's simple to include outbound links in your blog posts, right?
It may take you a little more time to take advantage of forums and communities, but once you find them, you can spend 10 minutes a day participating. A little bit of time will go a long way!
Whichever solutions you choose the sooner you get started the sooner you can expect positive results.
Along with these tips, you can find additional methods of improving traffic and lead generation by clicking here to learn more about the same marketing system I use.